The Copenhagen based artist Johan Deckmann also spends his time as a practising psychotherapist and successful author. For Deckmann, both his work as an artist and psychologist are equally important for unearthing universal truths; "Whether I'm practicing therapy or working as an artist, I'm uncovering some kind of truth and I consider that as a gift. I seek this curiosity, honesty and creativity in everything I do". Cool Hunting
Deckmann creates unique text-based works, which feel very appropriate for today's modern age of social media. These poetic, ironic and contemplative books are also just as visually striking.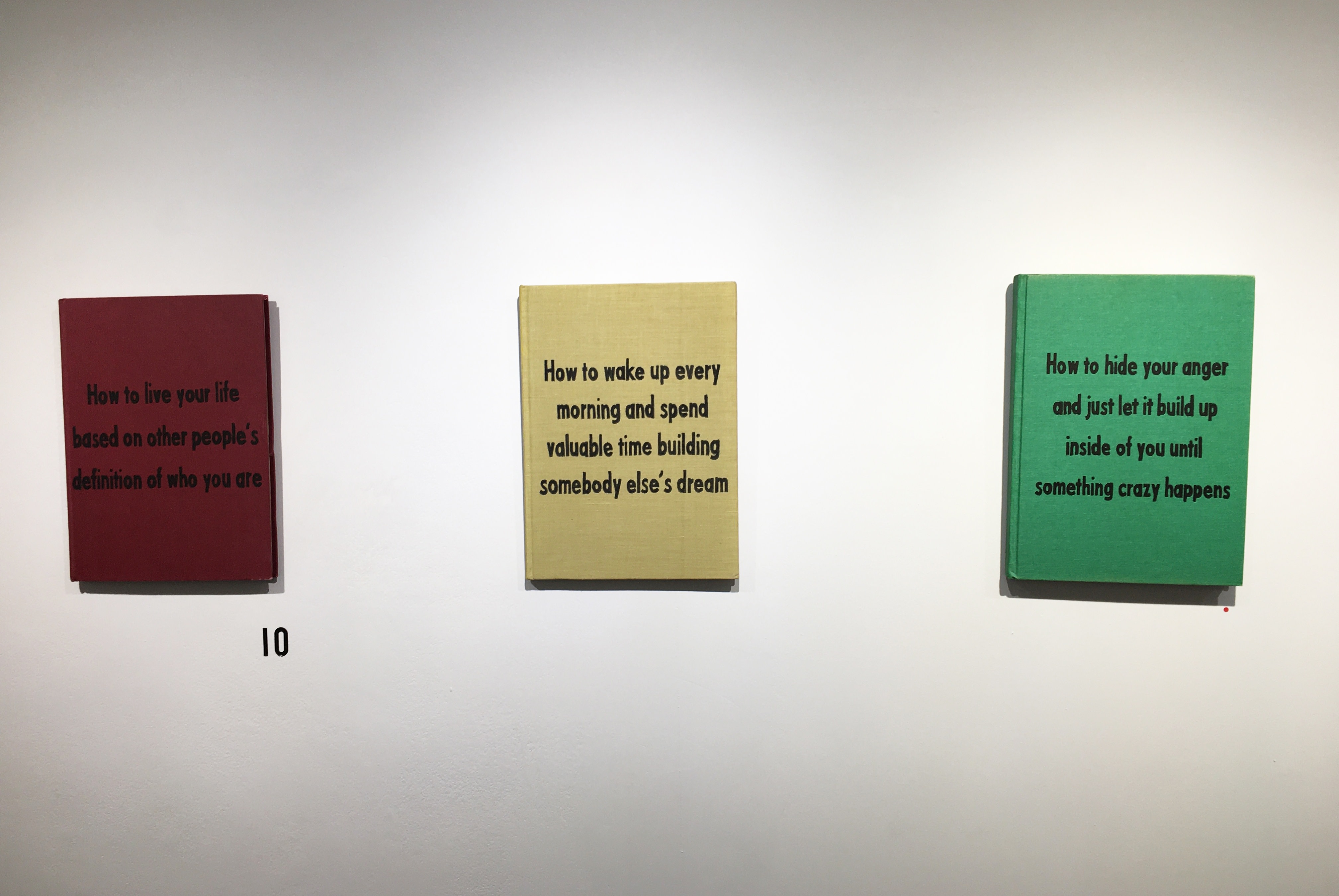 Deckmann's work as a Psychotherapist inspires a lot of his artwork. The titles of his painted books are inspired by the self-help guide books of the 1970s which are often instructional 'How To…' guides to life. However, the dark humour and tongue in cheek tone stop these mock self-help books from being too serious.
Deckmann takes old books, often found in charity shops, and gives them new a meaning through the painted witty yet poignant one liners. The painted book sleeves are then framed or hooks directly attached. The painted books are usually glued shut, prohibiting viewers to read what's inside, instead forcing them to imagine the book's contents. Deckmann is inspired by the abstract expressionist artists Robert Rauschenberg and Louise Bourgeouis. His work in the current PREFACE show hangs next to the brutally honest musings of Wasted Rita, another artist that uses text and graphic design to explore themes based on the human experience. Deckmann's work has also been compared to the humourous prints of David Shrigley.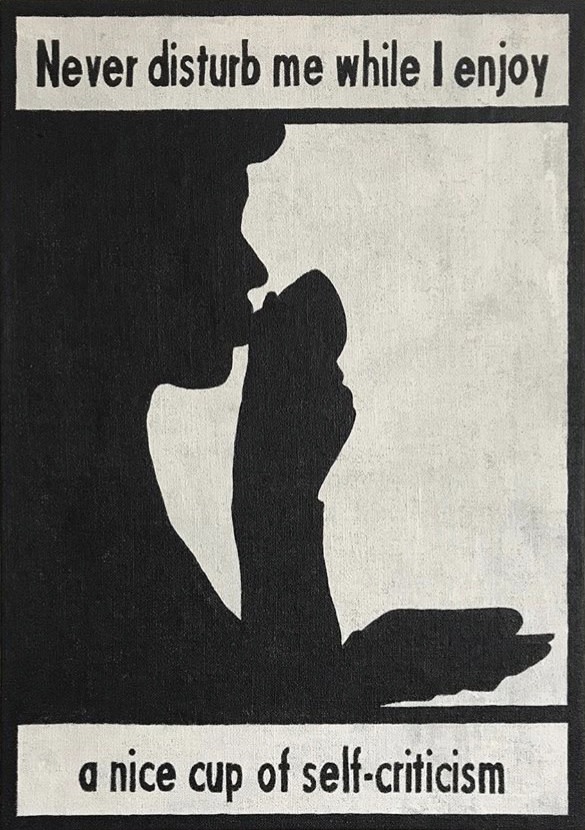 Deckmann also experiments with scale to create interesting juxtapositions. As well as painted books, the artist has recently created more large scale paintings which use his familiar black printed text alongside black silhouette figures.
Deckmann has exhibited across Copenhagen, Germany, Rome, New York and San Francisco. PREFACE is set to be Johan Deckmann's first time exhibiting in London, UK. The artist has had successful past solo shows in New York; 'First Editions' with 57W57 Arts Gallery (2017) and 'Book Club' with Unspeakable Projects Gallery (2018). More recently, Deckmann exhibited in the Group Show 'HERE+NOW' at Pablo's Birthday Gallery in New York. The artist also exhibited with a solo show at the Guy Hepner Gallery, also curated by TAX Collective in the summer of 2019, with a similar show of 12 hand finished books.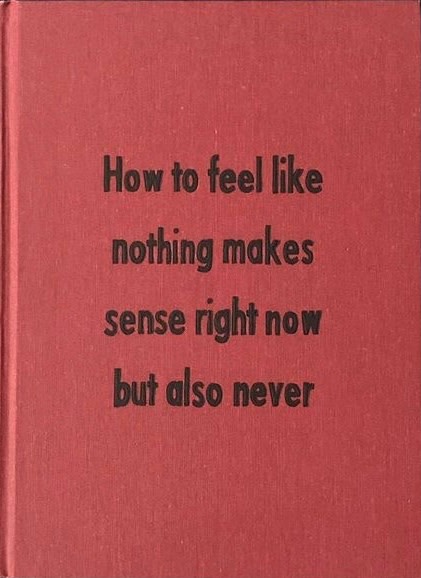 PREFACE showcases 10 original works by Johann Deckmann, including 11 hand painted books. The works attempt to tackle with life's biggest fears and questions which relate to the PREFACE show's theme of the modern digital age and its influence on social norms and politics.
Johann Deckmann's work will be on show at the gallery until this Saturday, 7th March. For all enquiries about the PREFACE show and Johan Deckmann's work, please contact us by emailing info@rhodescontemporaryart.com.
March 5, 2020