On Thursday, Rhodes visited the new Harland Miller exhibition York, So Good They Named It Once which is currently showing at the York Art Gallery, supported by the White Cube.
The show is mainly a celebration of Miller's renowned 'Penguin Book Covers'. The jackets of the classic books from the 1950s and 1960s which the artist has redesigned to evoke the culture and geography of Yorkshire. The artist has a special connection with the Northern City as he spent his formative years here in the 1970s, which he credits to inspiring his artistic development.
Becky Gee, curator of fine art at York Art Gallery, said: "We are thrilled Harland has chosen to host such a personal mid-career retrospective here with us in his home city. Harland states that his Yorkshire roots continue to exert a strong influence on his work, and a tragicomic connection to place can be seen through this brilliant collection of paintings which celebrate his relationship to the city and county of his upbringing."
Miller said, "I grew up in Yorkshire in the seventies – during the miners' strike and the reign of the Yorkshire Ripper – and looking back, these times seemed quite dark, quite literally when you had the power cuts too. Though it never really struck you as a kid why, instead of watching telly, you were suddenly playing Monopoly by candle light with your family. It did bring people together though – as a family that is the only thing I remember us doing together. It's an honour to return to my hometown and show my work at York Art Gallery. I think it is true of most artists, that whatever success they've achieved in the wider world, the significance of having that recognised in their hometown or city is totally unique. There is both a historical and emotional context which simply isn't present and cannot be manufactured for any other exhibition."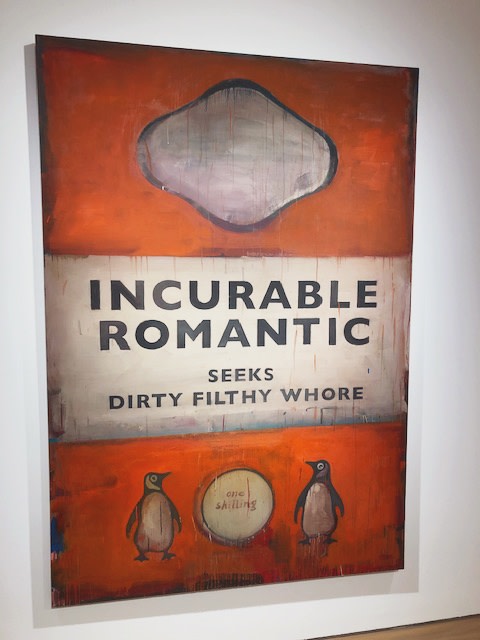 Miller remembers how his father would collect old books, bringing them home from the sale rooms in the hope of finding a first edition.
The artist started painting book covers while living in Paris during the 1990s. In these early years, Miller would re-title copies of French pulp novels from the 1950s. This process of editing book titles became a signature feature to Miller's artistic process.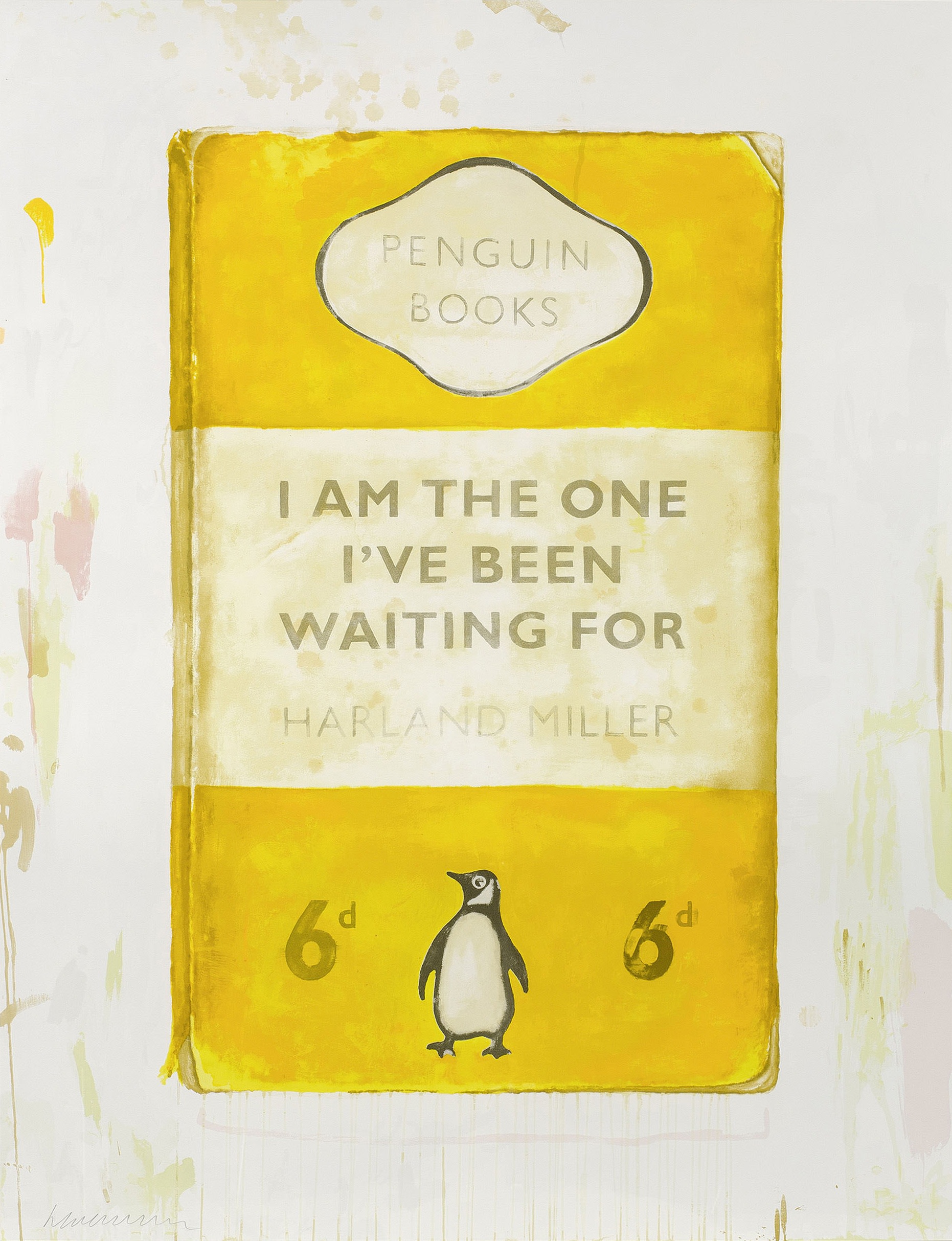 If you are looking to sell or buy any works by Harland Miller, contact us by emailing info@rhodescontemporaryart.com or you can call us on 020 7240 7909.
February 29, 2020