The recent Sotheby auction saw Banksy's 'Vote to Love' (2018) work sell for a staggering £1,155,000. The work was estimated to sell for £600,000, but the hammer eventually fell after the work reached nearly double its estimated selling price. The Brexit piece sold nearly two weeks after the UK officially left the EU on January 31st to a US bidder. His reasons for purchasing the peice: "What can I say, my kids love it." (The Art Newspaper)
'Vote to Love' is made from spray paint on a UKIP placard mounted on board. 'Love' replaces the Vote to Leave placard, with a tattered heart shaped balloon replacing the 'o'.
The work was originally submitted by Banksy to the 2018 Royal Academy Summer Exhibition under another pseudonym 'Bryan S. Gaakman', also an anagram of Banksy. The piece was originally rejected and was only accepted after the show's coordinator Grayson Perry asked Banksy to submit a piece of work. Banksy resubmitted the work under his own nickname before the piece was hung in the show. The irony of its second acceptance reveals the typical hypocrisy of the art world.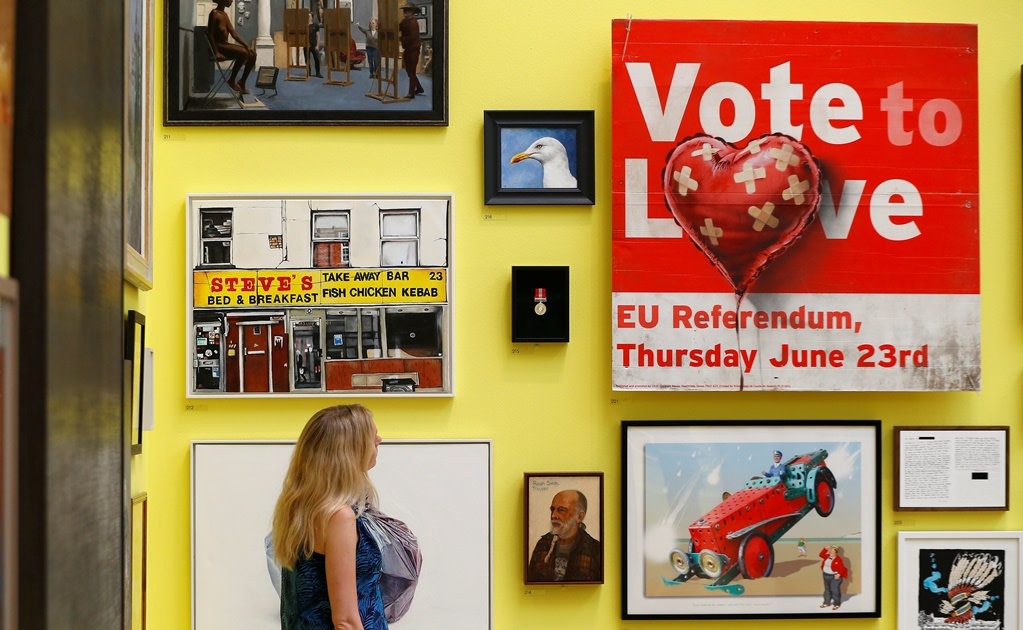 The piece's price in the catalogue was set to £350 million, a tongue in cheek reference to the Leave Campaign's bus which claimed that Britain sends £350m to the EU which could be invested in the NHS if Britain left the EU.
Made in 2018, the politically charged placard perfectly falls into the ouevre of Banksy's other subversive and satirical street art works. The message 'Vote to Love' attempts to offer optimism in a divisive Brexit Britain.
Banksy's other Brexit related piece 'Devolved Parliament' sold at Sotheby's for a record price back in October 2019 for just under £9.9m, five times its estimated price. The 13ft wide canvas depicts MP's as chimpanzees taking over the House of Commons. The work is understood to be a comment on the wild behaviour of British politicians over the Brexit issue. Both 'Devolved Parliament' and 'Vote to Love' embodied Banksy's skill of political satire and did exceptionally well at auction, selling well over their estimated price.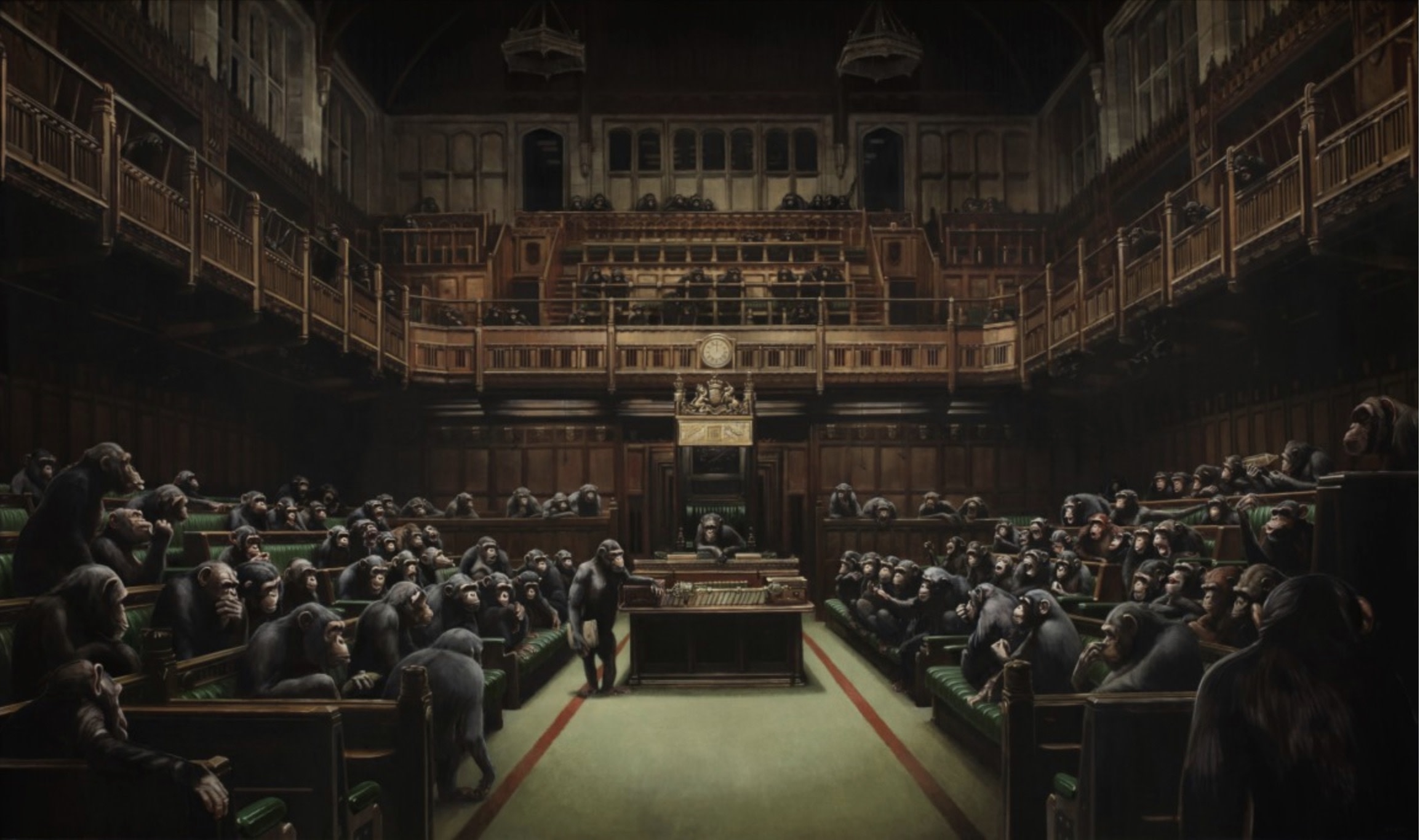 Whilst Hockney's Californian pool painting 'The Splash' (1966) failed to gain much attention and sold for a £21m by a sole phone bidder, just tipping the low sale estimate of £20m. Another big ticket item expected to do well but sold low was Francis Bacon's 'Turning Figure' (1963) for £6m.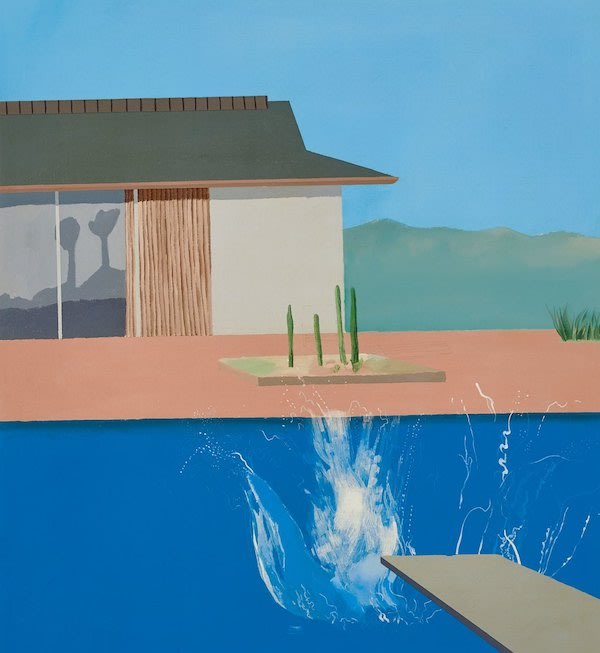 If you are interested in buying or selling works by Banksy, please email us at info@rhodescontemporaryart.com to enquire.
February 12, 2020