On Thursday we opened the gallery doors to special guests to view PREFACE, our first collaborative show of the year with Tax Collection.
PREFACE comments on the modern digital world and the new politics and social norms it has created.
Working with the curators TAX COLLECTION, the gallery welcomed new works by artists Wasted Rita, Sage Barnes and Johan Deckmann.
The use of text as a means of social commentary ran throughout the show. With Wasted Rita's giant canvas all i want is money for a Gucci bag.jpg, referencing the desktop of a computer with brazen titles such as 'double tap that dough' and 'how to look like you have it all together.jpg'. The piece can be read as a humorous warning against the dangers of contemporary capitalism and narcissism with messaged like 'fake it til you can't stand yourself.' The Portuguese artist also featured 3 drawings, which similarly combined illustration and text to create dark humoured and ironic statements. When you are not scoffing at the darkness of Rita's works, you are imagining the cool goth artist behind the works.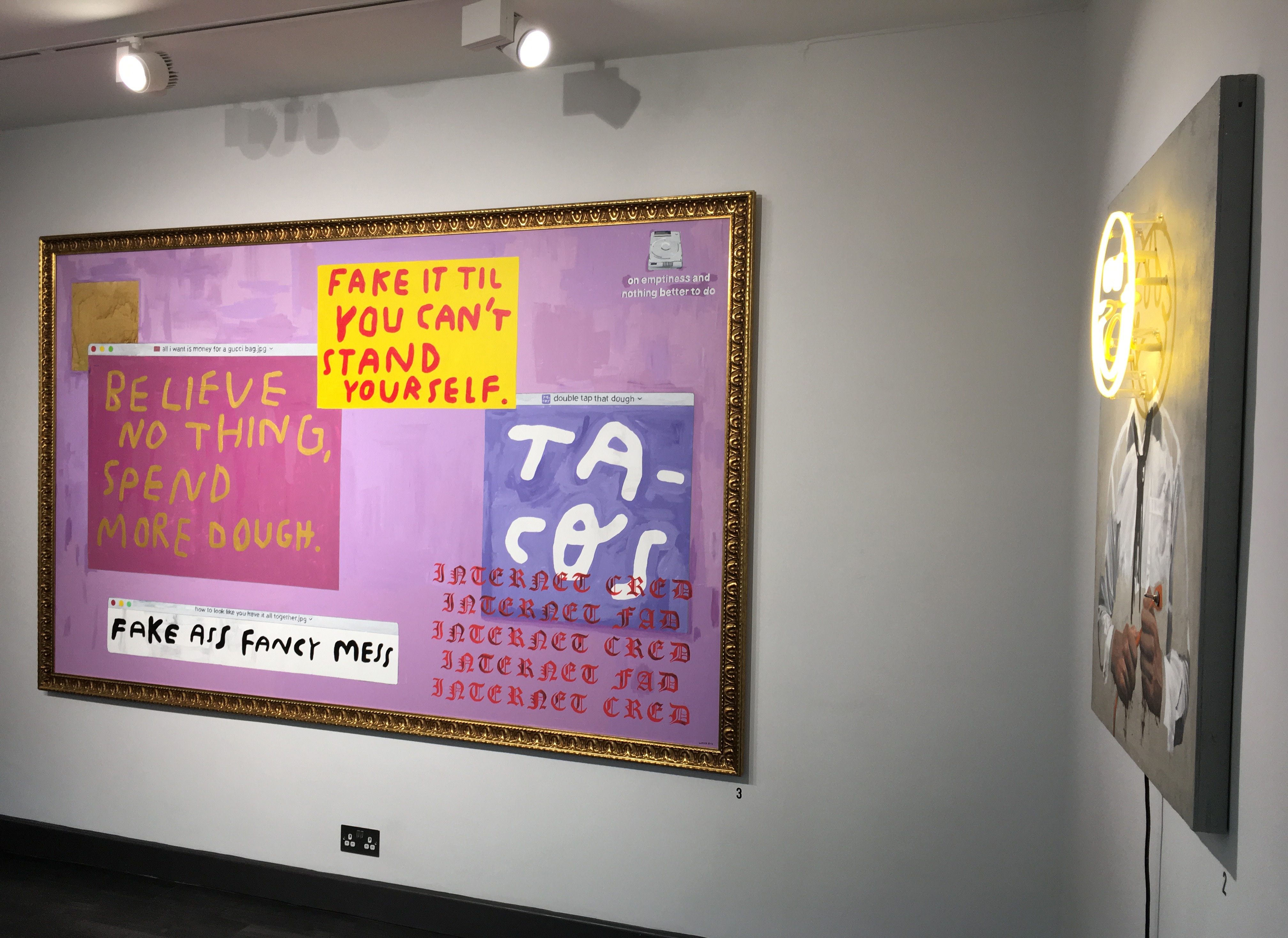 On the opposite wall hangs one of Johan Deckmann's painted books, Child of the Light. The Copenhagen based artist draws inspiration for his artwork from his experiences as a Psychotherapist. His re-imagined self-help books explore both profound and poignant ideas about modern life and society, causing the viewer to reflect on their own understanding and relatability to the work. Downstairs viewers were able to reflect on a series of these book artworks and a larger original painting on book titled Self Criticism.
Alongside these artists was the brilliant Sage Barnes who brought the graffiti street art edge to the show with his neon installation piece Switch, in which guests enjoyed flicking the neon head from smiling to frowning.Sage Barnes often paints figures and replacing the head with abstract bursts of colour and graffiti style spray painted faces.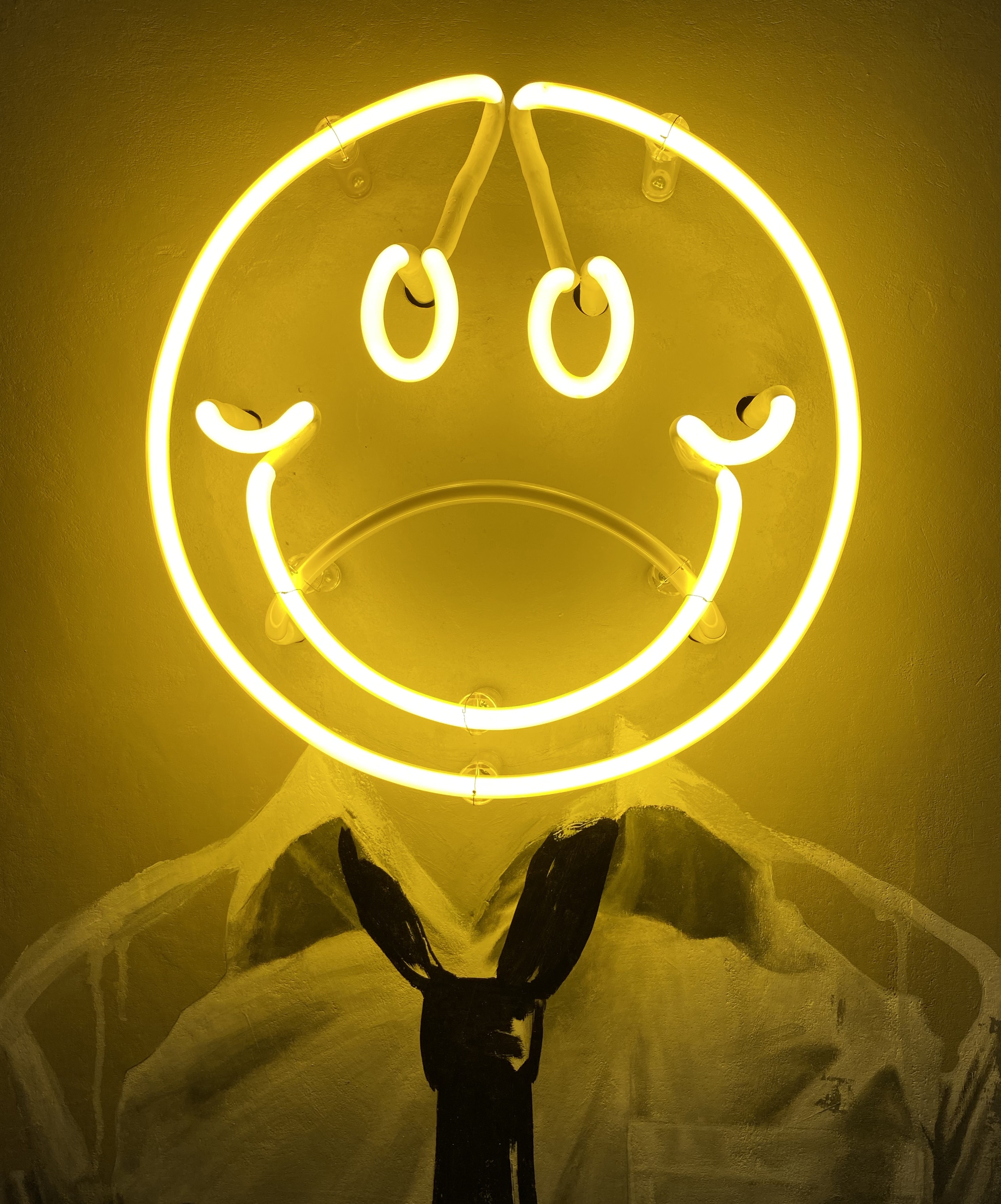 Thank you to all who came on Thursday, we enjoyed meeting you over some bubbles and hope that the show added some colour and humour to your evening!
February 8, 2020