The work of Copenhagen based artist Johan Deckmann, is recognisable as the witty and often sarcastic one-liners painted on books. These faded books become Deckmann's canvases which reference and poke fun at the 1970s 'self-help' books, he likely encounters as a psychotherapist. Deckmann's work often serves to inspire the content for his artwork.
The appeal of the books are that they are incredibly relatable; 'How to follow other peoples adventures in lack of your own' might be interpreted today in the era of social media envy, as many people's feelings of failure and inadequacy caused by the jealousy and envy of seeing others succeed online. However, the dry tone of the instructions stop the works from becoming too depressing, instead transforming them into the wry, tongue in cheek books that have become so popular.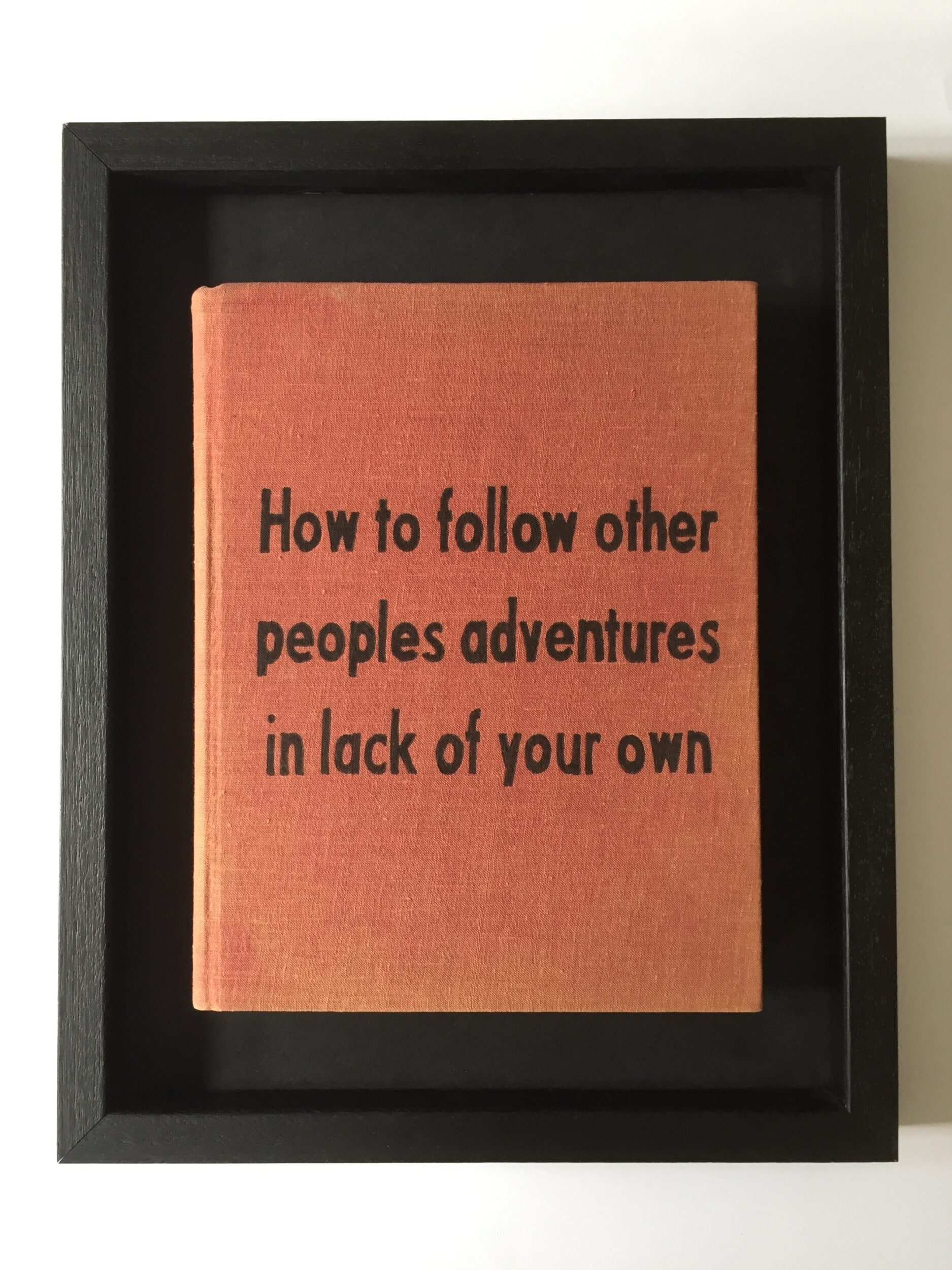 Deckmann also experiments with scale in his diptych pieces which largely reflect poignantly on the futility/utility of life. In 'My Loved Ones' the large volume titled 'Things I should tell my loved ones before we die' contrasts with a thin and smaller book titled 'Things I tell my loved ones'. The diptych's use visual puns and juxtapositions to create a poignant effect.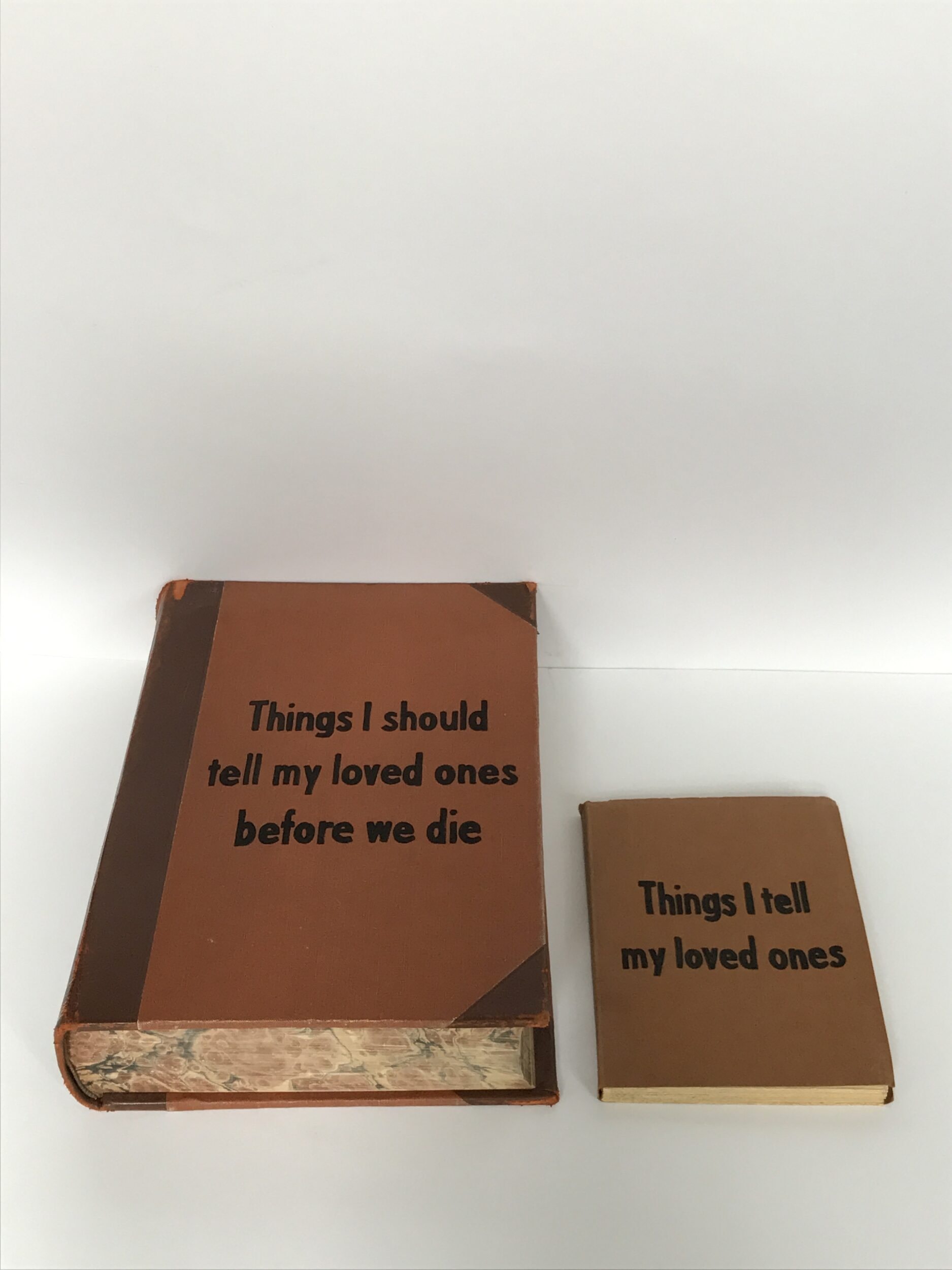 All the books are unreadable as the artist glues the pages together, leaving the viewer to imagine their contents.
Deckmann says "I want my works to be like mirrors. When you look at them you might not like what you see but like a mirror, you now get the awareness and the chance to change something. People often respond That's me! That's what I do to myself! Why do I do that?" He continues "I think that making art helps me to be more defined as a psychotherapist. In one way, I distill my thoughts in my works and it makes me very sure of my view on things."
Deckmann works primarily in his studio in Copenhagen and has exhibited globally in Copenhagen, New York, San Francisco, Amsterdam and Germany. His most recent works can be viewed at the gallery in the upcoming 'PREFACE' show curated by Tax Collection. His works will hang alongisde Wasted Rita and Sage Barnes. The show opens on Thursday 6th February at 6pm and runs until March 7th.
For more details about Deckmann's work or to RSVP for the show, please email info@rhodescontemporaryart.com
January 30, 2020