It appears that Christmas miracles do happen! The Italian modern art gallery Ricci Oddi has found what seems to be the lost Klimt painting of a woman while clearing ivy. The painting 's estimated worth is £ 50 million.
Flashback to February 22nd, 1997, in Pacenza, Northern Italy. The theft of "Portrait of a Lady" was Klimt is being discovered and reported. The painting was being prepared for an exhibition nearby, and the police believe it was stolen a few days earlier. An investigation opened and all the gallery staff was interrogated.
Fast-forward to 23 years later, a gardener was taking out the ivy in the exterior wall of the gallery, he then stumbled across a piece of metal sticking out, which turn out to be a small door. Inside the door, a plastic bin bag, thinking it was rubbish the gardener took it out, he then realized it was a painting. The director of the gallery, Massimo Ferrari, told the Italian newspaper La Libertà that "the stamps and wax behind the picture are original". The Italian police took charge of the investigation while art expects are confirming its authenticity.
Jonathan Papamerenghi, a member of the Piacenza council with responsibility for culture mentioned: "If the findings confirm the authenticity of the painting, it would be a sensational discovery and we would be ready to exhibit it in the gallery as early as January," Papamerenghi said. "We are talking about the most sought-after stolen painting in the world after Caravaggio's Nativity with St Francis and St Lawrence."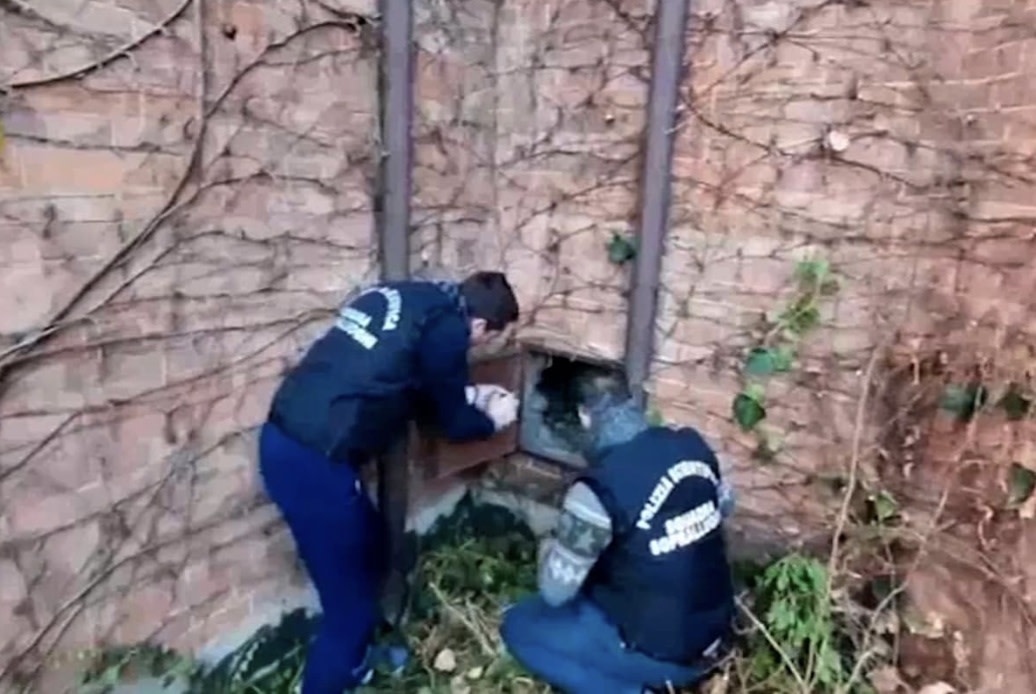 Police show the metal panel where the Klimt painting was apparently found CREDIT: ITALIAN POLICE
A fun and interesting fact about the piece is that 10 months before it disappeared, an art student Claudia Maga discovered how "Portrait of a Woman" was painted on top of another Klimt painting "Portrait of a Young Woman'" which hasn't seen since 1912. The original painting is believed to be of a young woman from Vienna who died suddenly. Her death affected Klimt, who painted over her portrait and covered to forget the pain of her death. Maga managed to prove her theory and convince the Piacenza gallery director at that time to put the painting through and X rayed, which confirmed her discovery, making it the only "double" Klimt known to the art world.
Last March, artist Nick Smith made his own take on "Portrait of a Woman". His solo show "Pinched" looked at all famous stolen art pieces over the years, and how the monetary value was affected by the theft. Smith is known for using satire threads in economics, society and pop-culture to create his exhibitions. Using his trademark, individually self-made colour chip Smith recreated "Portrait of a Woman" (see image below).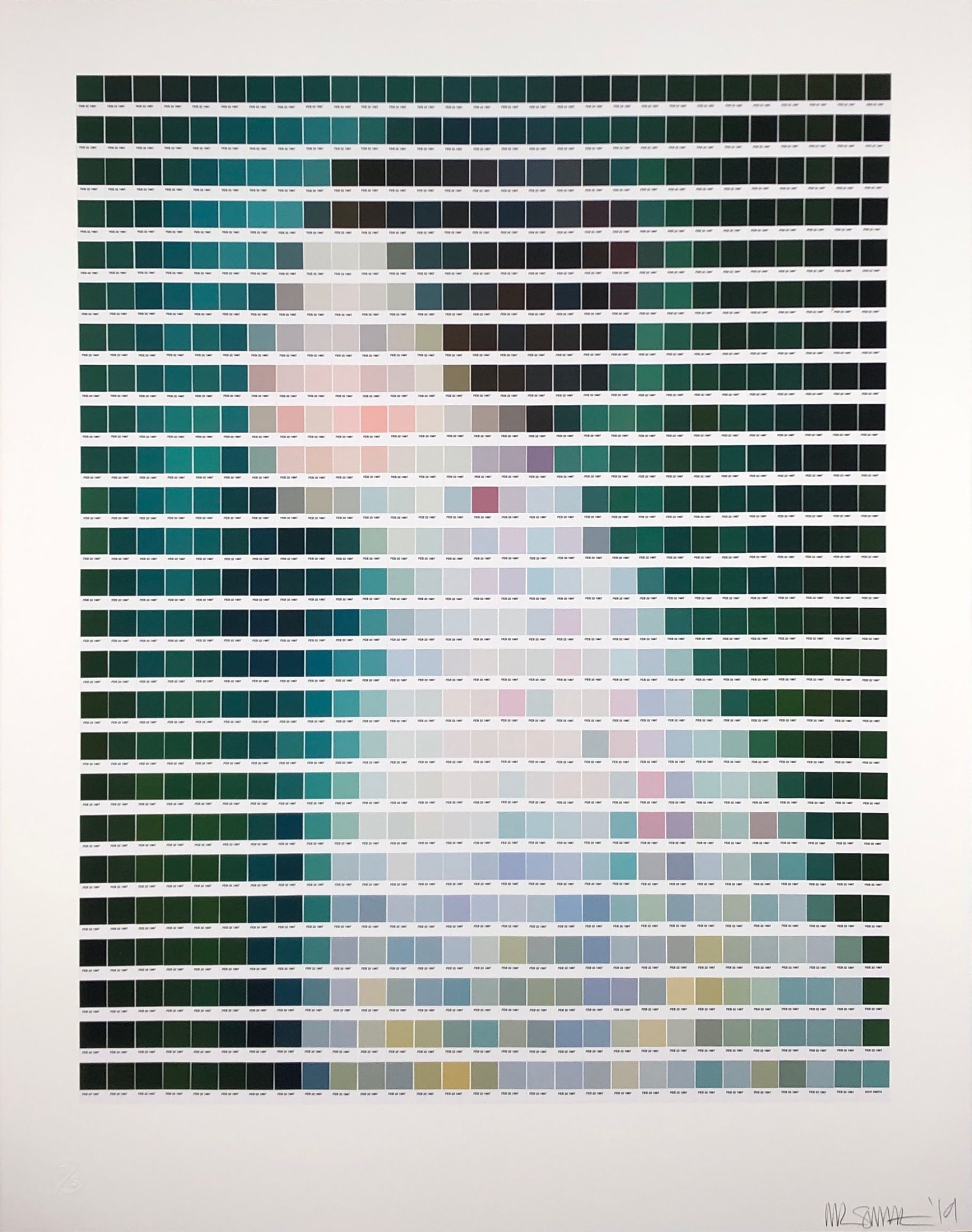 "Klimt- Portrait of a Woman" by Nick Smith, 2019.
Artist Nick Smith says: "Each piece lost represents a partial loss of our heritage and art history. My fascination is not with the images themselves, but the stories behind the thefts. What is the motivation? And how does the theft influence the artwork's place in our current cultural landscape?"
"Klimt - Portrait of a Woman" by Nick Smith is currently available to purchase, if interested to know more about it please email us at info@rhodescontemproaryart.com
December 11, 2019