Banksy's new christmas mural in Birmingham which brings awarness about homlesness, is being preserved and protected with plexiglass.
Banksy published a video on his Instagram yesterday which unveils his new mural in Birmingham. The mural features Ryan, a person who appears to be homeless, sitting on a bench at night. Ryan then lays over the bench, in a sleeping position, as the camera zooms out the mural is unveiled: two flying reindeers are painted in the background wall, making them seem as they are attached to the bench, pulling it like Santa's sleigh (see image below):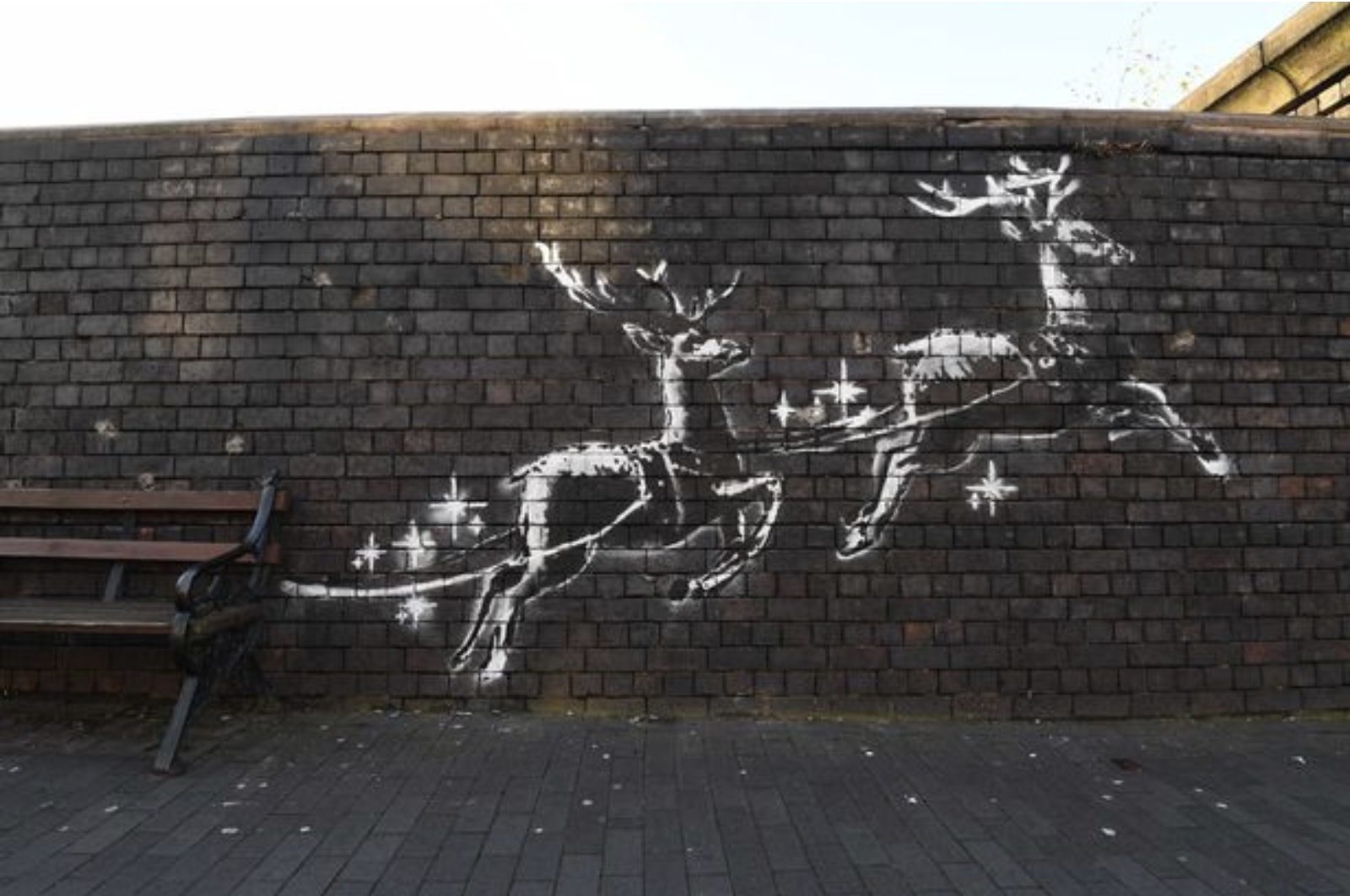 The new piece brings awareness to all who do not have a place to sleep at night, captioning it
"God bless Birmingham. In the 20 minutes, we filmed Ryan on this bench passers-by gave him a hot drink, two chocolate bars and a lighter - without him ever asking for anything."
Since the artwork has been published on social media by the artist, two red noses have been added to the reindeer's overnight and anonymously. A spokesman for Banksy has confirmed the red noses had not been added by the artist. This led Birmingham's Jewellery Quarter Station to covered the mural with Perspex by Network rail. David Golding, interim route managing director for Network Rail's Central route, stated: "We discourage any graffiti and we spend a lot of time removing it from around the network … but it's not every day we get a bona fide Banksy."
He also mentioned: "As a railway family, our hearts go out to the homeless, especially at this time of year."
Agreeing with Golding and Banksy, we would like to remind all to bring awareness to all those do not have a roof over their heads, especially during the holidays in the cold.
So if you see someone in the street, give them a hot drink, a snack and a smile.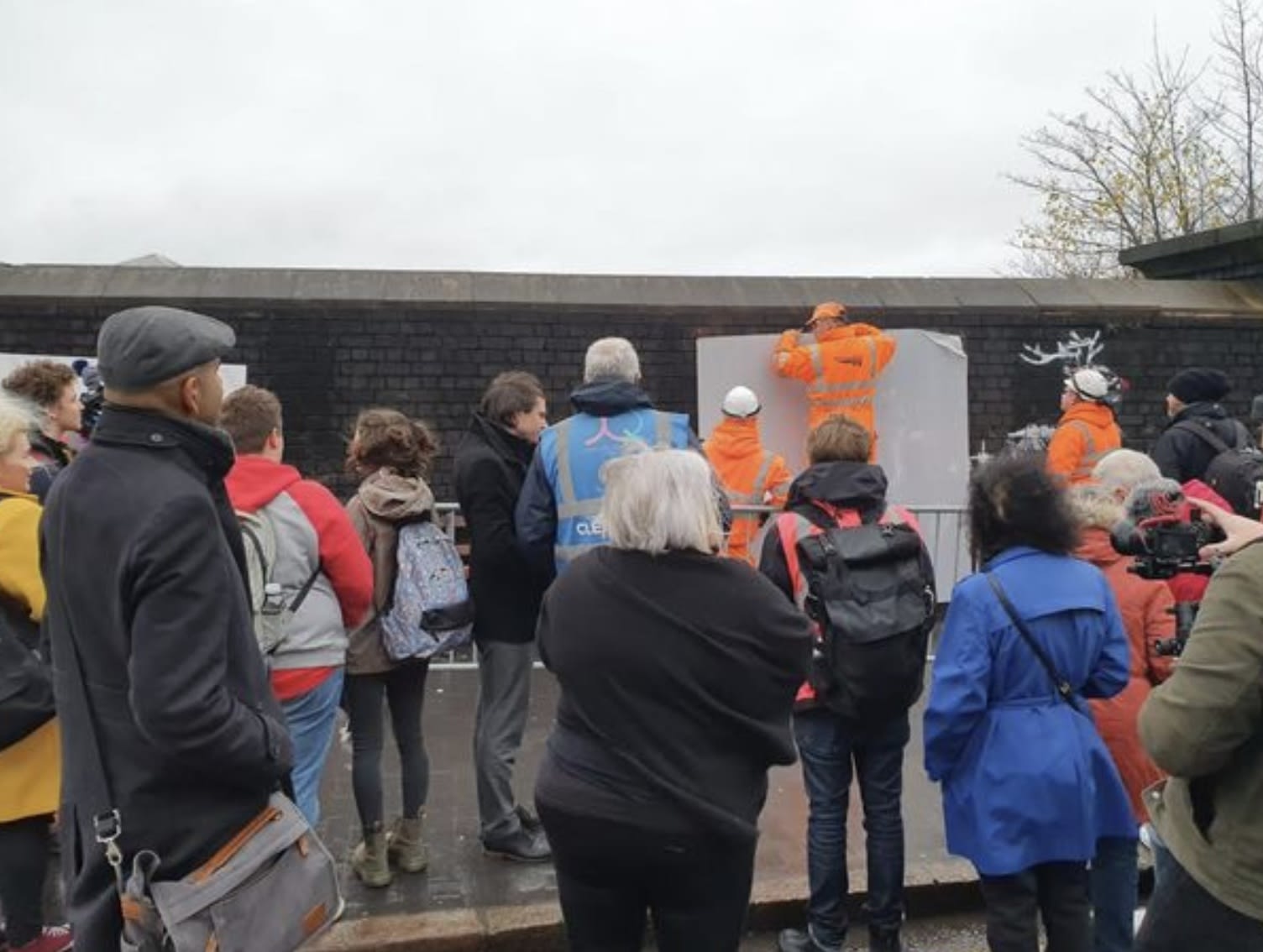 Simultaneously, if you are interested in Banksy prints, please send us an email at:
info@ rhodescontemporaryart.com
December 11, 2019