It's World Mental Health Day today, a perfect day to bright to light a little chat we recently had with our lovely artist: Zoe Grace.
Zoe Grace is a British artist who is committed to bringing positivity and joy to those who sees her art. Her new neon 3D piece: "Lover Louder" warms the gallery and keeps the summer going for a little longer. Her inspiration about signs comes from her childhood memories of driving by a warehouse or church which always had neon glowing signs with texts saying: "you are loved", this memory stayed with her forever.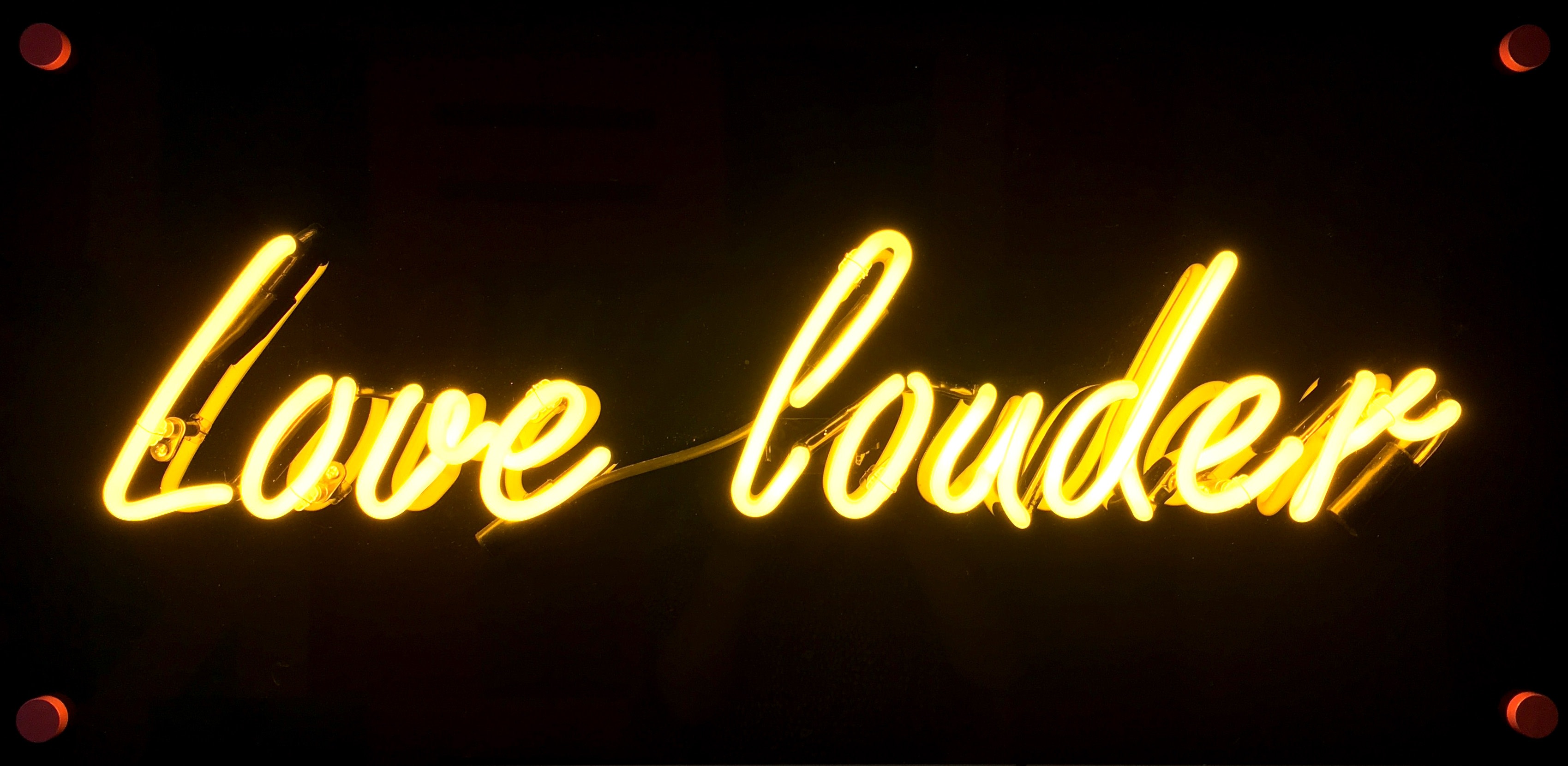 Zoe Grace explained how later on in life, she created her signs by spraying found objects in the streets to guide her son to school. She sprayed some road signed around Hampstead where she is based, where he needed to drop off from the bus, and then another one where he had to turn, and so on for his journey from school to home. This turn into a big hit with the other parents from the school, which motivated her to do more.
The "Power of Words" is what motivated Grace to use words and neon shaped text in her practice. Her art is a homage to the words of compassion and positive affirmation that help people through their darkest of times. Her own experience of receiving handwritten notes of hope while battling depression is what motivated to do the same to other people through her works. She truly believes in fighting the wave of loneliness and negativity that hits London and big cities and hopes her work brings love to those who needs it.
"It's so easy to be negative. My art is my contribution to bringing in a bit more love and light into people's lives. It's my attempt to help others feel like they're not alone. Depression, suicide and homelessness are all on the rise; society clearly has a problem. Obviously, my positive messages are not a solution, but if they make people feel even just a little bit better, that's a good thing."- Zoe Grace.
Created in collaboration with Irish designer John Morrissey, Zoe's concepts and ideas are transformed from 2D sketches to 3D pieces. Zoe begins with a very precise vision of how the final pieces will look and shares sketches, photographs and ideas for colours. John then hand-blows the neon in his Dublin workshop or employs machinery to create the Perspex pieces. A single piece takes between one and three weeks to make.
Caroline: What is next for you in your career?
Zoe Grace: As far as the next move in my career goes, I am preparing for a large interactive light show. At the moment I have the vision of it in my head and the next year will be spent making it. Whilst I'm creating the show I'm going strip everything down. Stop doing commissions in the new year, not remake any of my old pieces. It's going to be a clean sheet, I'll create a new piece every 8 weeks or so, have a run of 3. I want to keep everything simple. I'm off to LA mid-October to finalise the designs of a clothing collaboration, which will be premiering in Selfridges Valentines, 2020.
C: What are your goals and dreams you wish to obtain next?
ZG: Goals are to do all the above. Dreams are to keep creating whatever and whenever I feel like it. I am craving freedom, travel and expansiveness.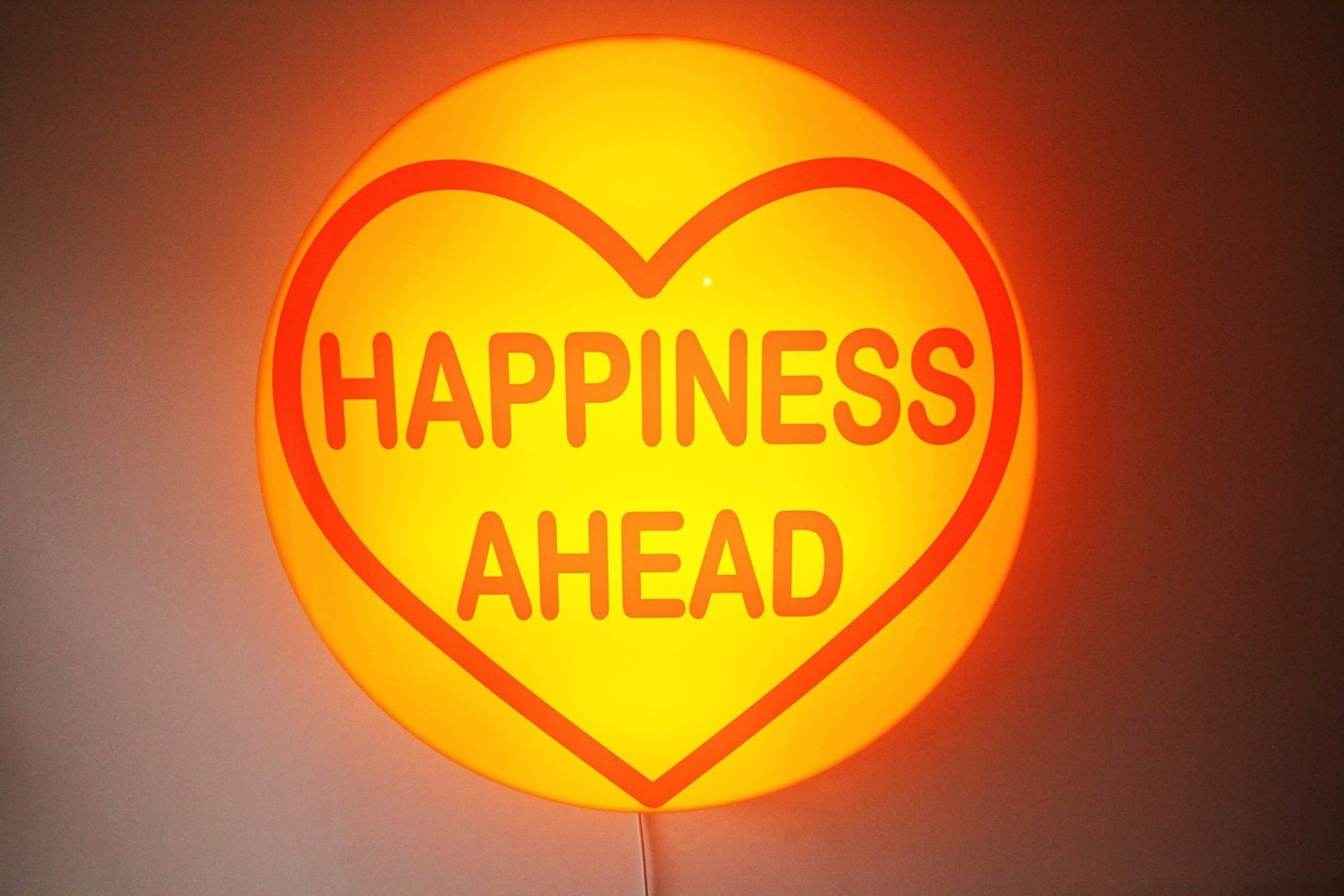 C: Do you feel like the art world has changed its views towards mental health over the last few years?
ZG: I really don't know whether the art world has changed its opinion about mental health. I know the world in general has, and people are talking about it more. It's definitely a step in the right direction but we're still a way off from having proper support, facilities and practical help that is needed for sufferers and their families. It is a very underfunded department.
C: Why do you think so many people are dealing with mental health problems at the moment?
ZG: I think there has been an increase in mental health problems for a variety of reasons. From social media to comparison, to narcissism, to poverty and low income, to living in a patriarchal and capitalist society, to not feeling part of anything, to the fear of there not being enough. I think the children should be taught meditation from the time they
go to nursery school. Taught to go within, listen to their own guidance and intuition. Then eventually the world would be run by meditators! I think that would definitely make for a better world!
C: Could you tell us more about the process of making your pieces?
ZG: As far a making my pieces goes, I have a notebook that I carry everywhere with me, as I usually take my inspiration from everyday life. Whether it be colours I see, or a word, a saying, a conversation. Anything can trigger a desire to create. Really I just need to feel excited by an inner thought or vision, then it usually won't leave me alone until I make it.
The team at Rhodes believe words of positivity and love is what we all need during these tense and unstable times. The sun might be fading a little more every night, but Zoe Graces' pieces shine bright all year long.
If youa re interested in purchasing a Zoe Grace piece, please email us at:
info@rhodescontemporaryart.com
October 10, 2019