We are very pleased to announce that the killer duo show 'Portraits of Someone' opened last Thursday at the gallery. Curated by New York based agency The Tax Collection, the exhibition puts together the works of the Berlin based painter and performer Vera Kochubey and the Costa Rican contemporary painter John Paul Fauves.
'Portraits of Someone' filled the gallery with a variety of works: large scale, bright bold colours, monochrome and tribal style works, with both artists exploring a variety of technique and textures.
The exhibition encourages both the audience and artist to contribute to the conversation and exploration about the classic practice of portraiture, while simultaneously exploring our place in the world, dealing with themes of the past and present, including references to popular culture and memory.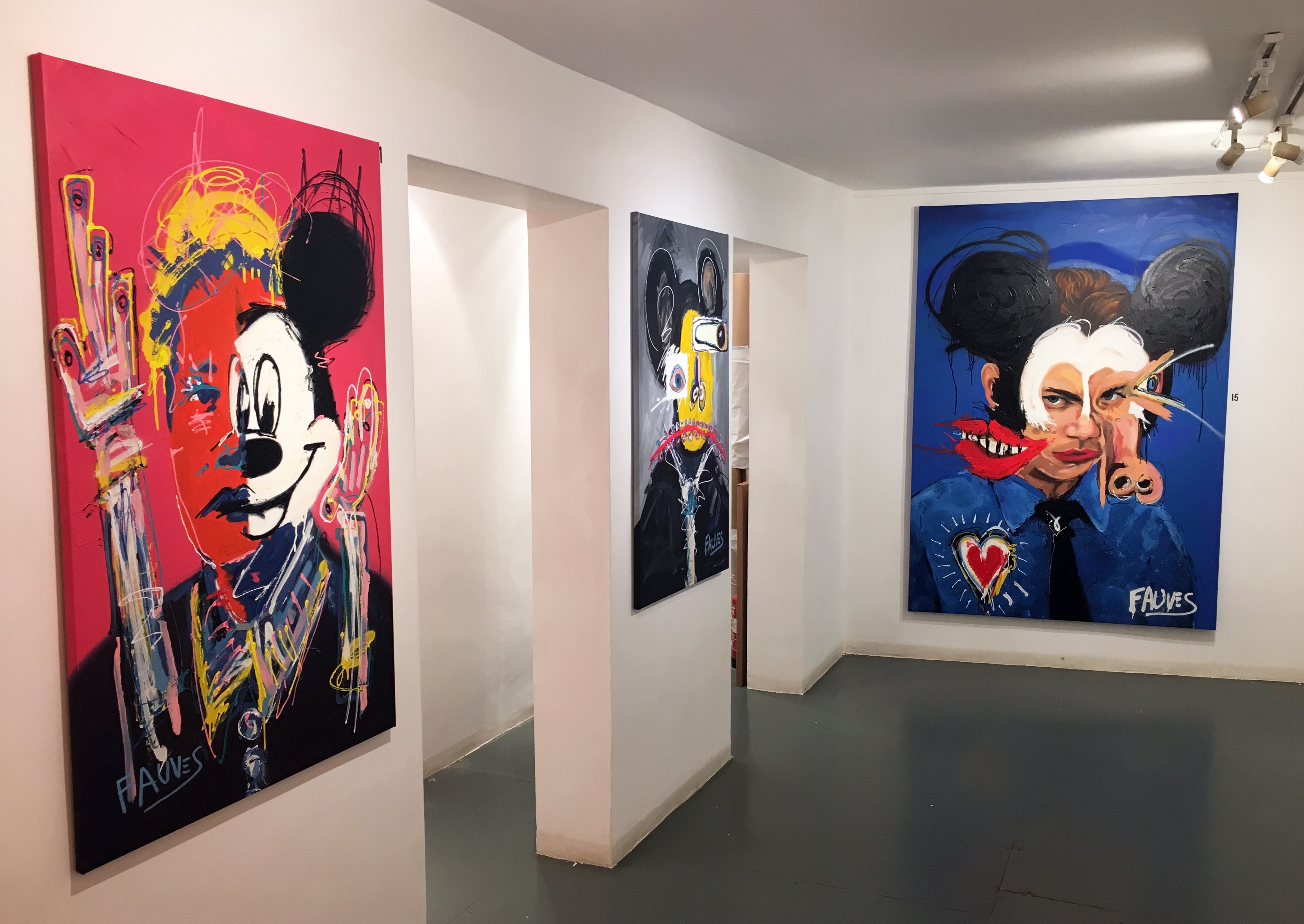 The brilliant Russian artist Vera Kochubey flew from Berlin, where she is based, to present her first London exhibition. Having a background in psychology, Kochubey´s practice - influenced by the theories of Sigmund Freud and Carl Jung - is a psychoanalysis of her subjects while simultaneously exploring a magical reality of a different alternative universe.
"Each painting is a character and there is a (sur)real person behind each painted face. With my art I want to transcend the physical (hyper)reality and show a metaphysical space of dreams, illusions, hallucinations, visions and phantasies."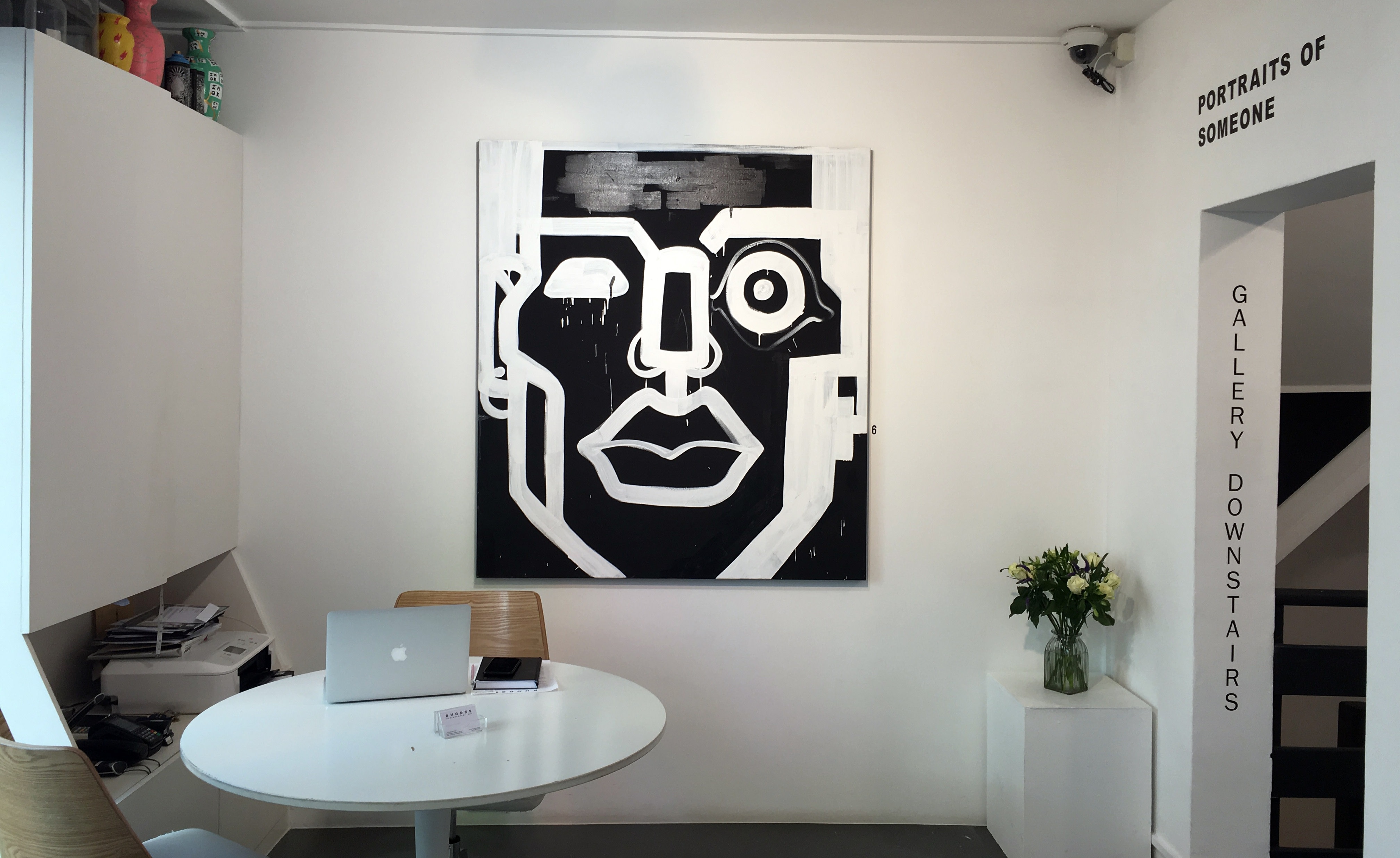 John Paul Fauves is a Costa Rican artist whose work has gained international recognition. Dealing with themes such as "the loss of innocence" inspired by his growing son, Fauves exhibits a series of large scale blurred out portraits combined with pop culture symbols such as classic Mickey Mouse imagery and reference to the Pop Art era in New York in the early 80s. Contrasting with block bright colour background, his pieces engage with the viewer by creating a paradox between his use of colour and the darkness in his research. Fauves not only shows painting but also a few mixed media "masks", sculptures seen as an alter ego of self.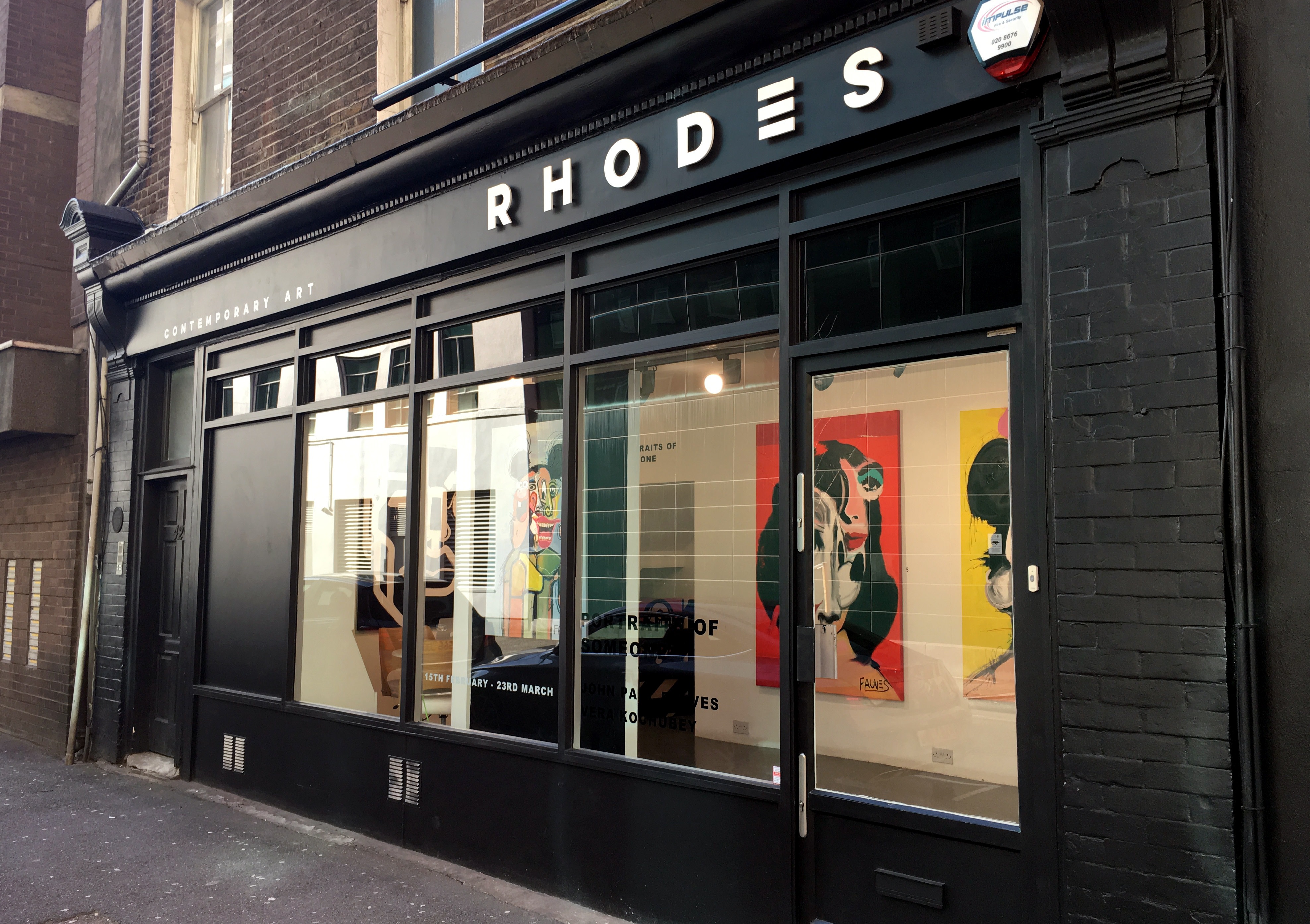 The Valentine´s day opening bought together a wide international crowd, bonding over our love for art, while enjoying the delightful cocktails freshly made by Richard from the Clarendon Cocktail Cellar.

We wish to say a big thank you to everyone who attended and contributed to making the opening such a success as we hope to keep welcoming people into the gallery throughout the show.
'Portraits of Someone' is being exhibited at Rhodes Contemporary Art until the 23rd of March.
For any further information on available works from the show, please email info@rhodescontemporaryart.com.
February 20, 2019