This week in the gallery saw the opening of Nick Smith's latest concept exhibition: 'PRICELESS'.

We'd like to say a big thank you to all that attended the private view for 'PRICELESS', the fourth solo exhibition at Rhodes Contemporary Art from conceptual collage artist Nick Smith.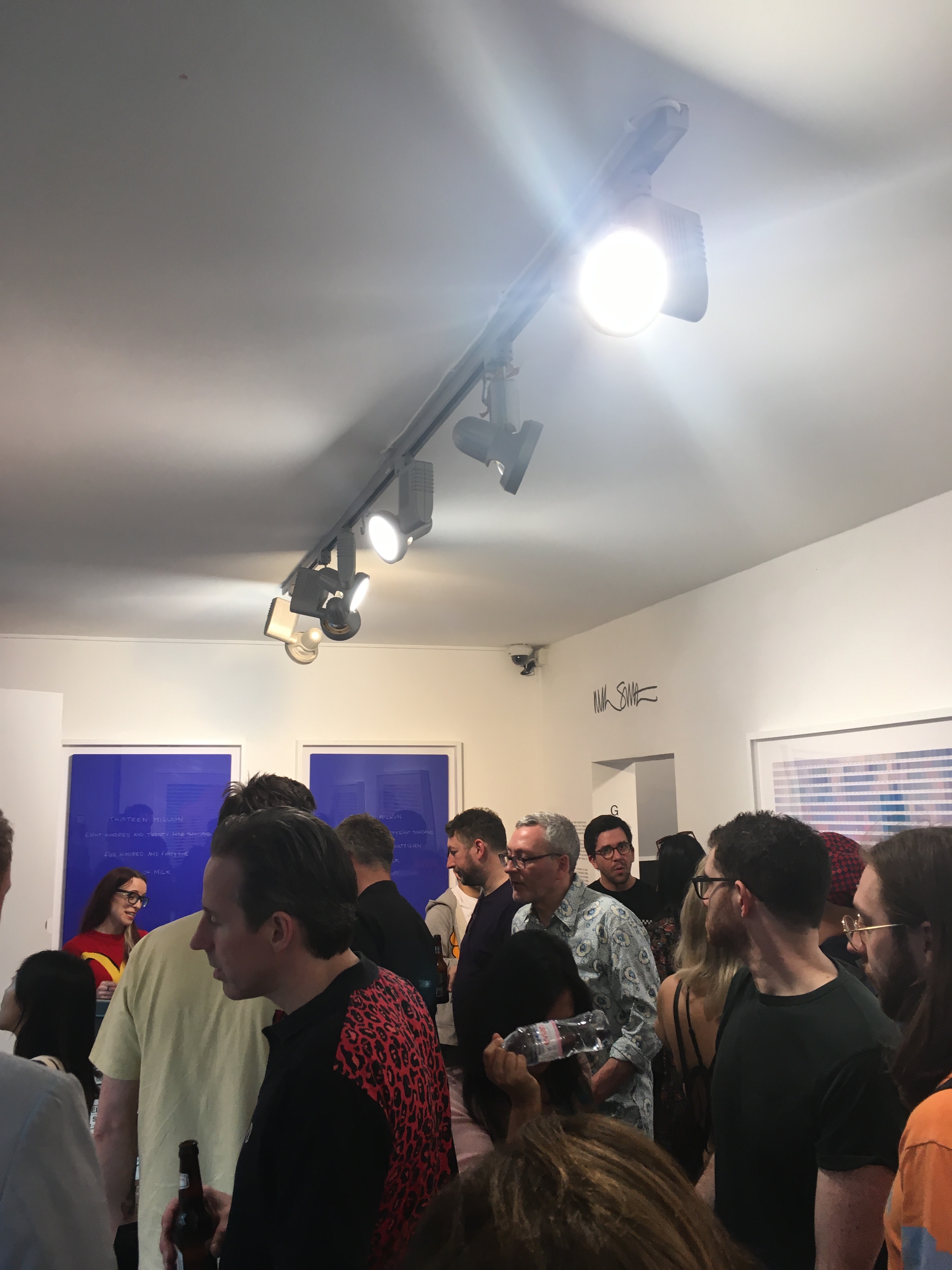 The gallery walls were awash with red dots with the majority of works selling over the course of the evening, including many of the intriguing and somewhat controversial packaging tape pieces.
View works still available here
Request the Sales Catalogue PDF
Overheard on the night, amidst a few raised eyebrows, Smith explained the conception of the series.

"It seems that art is having a mid-life crisis where almost anything can be art and almost any price can be paid for that art. I wanted to represent the experience of purchasing a piece at auction and the rampant inflation of sales prices throughout the life of a piece."

Smith's take on Yves Klien's Vibrant IKB92 and IKB239 works explore a similar concept of a near identical object reaching vastly differing sales results within a tight timeframe.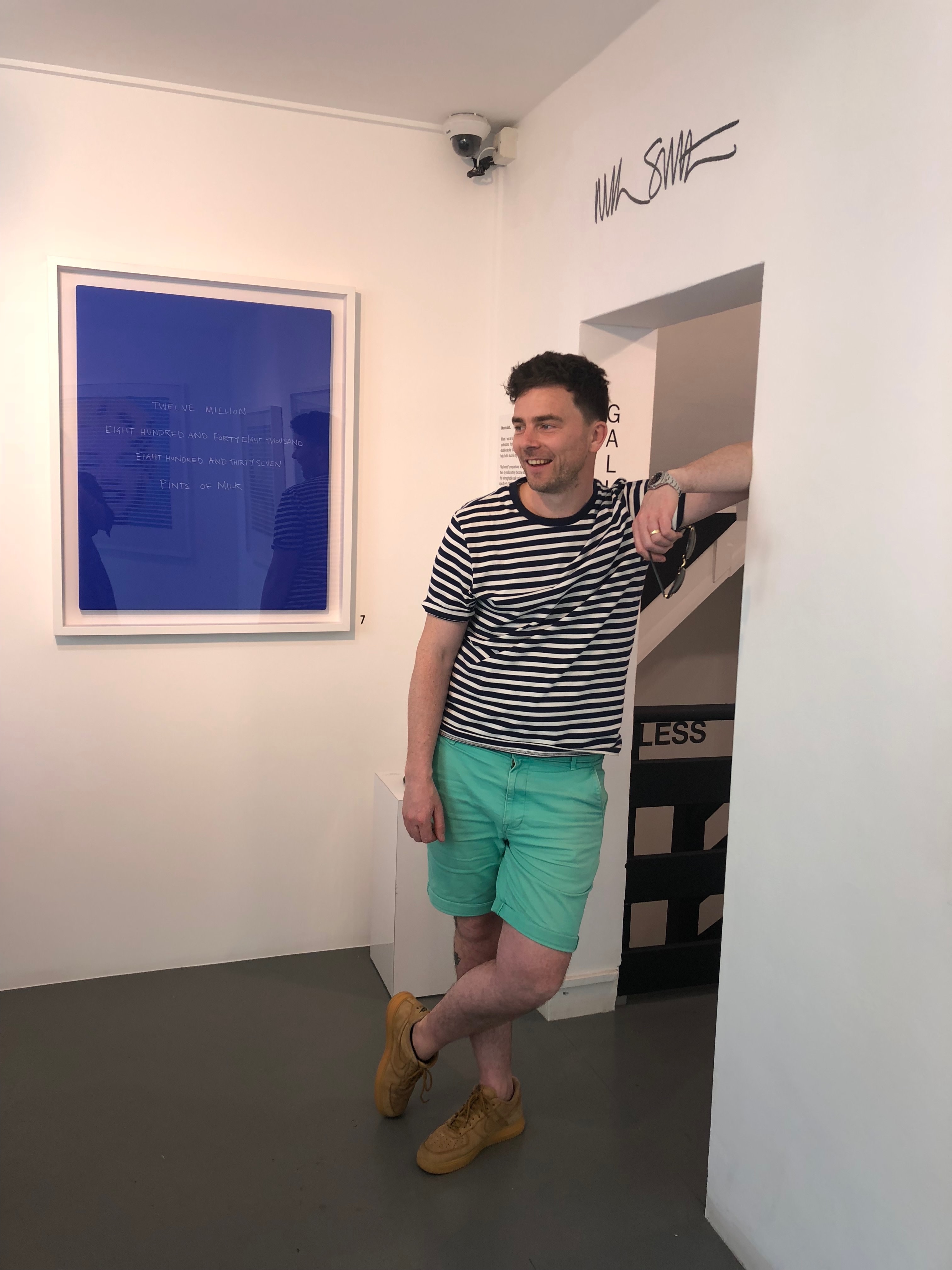 The show was catalysed by the recent record-breaking sale of Salvator Mundi for $450,312,500 at Christie's, New York.
Nick explains:

"Like most people, I struggled to get my head around a number that big, so I set about trying to quantify it through my creative practice. I recreated the artwork at the exact same dimensions as the original, consisting of 506 colour chips measuring 2cm x 3cm. This resulted in each chip having a proportional value of $889,945.65, which came a little closer to me understanding and quantifying the final sale price."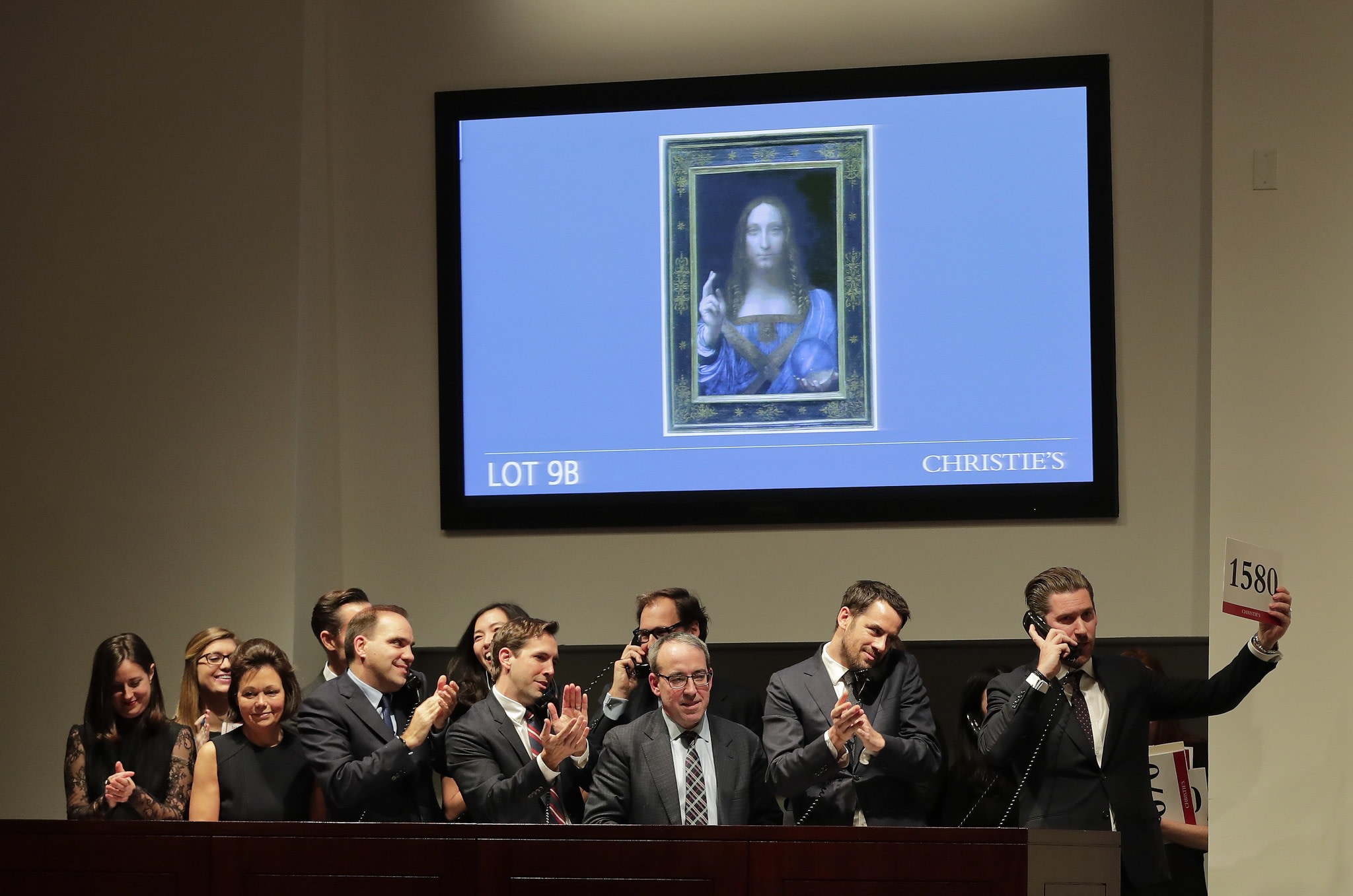 Already generating attention in the press, Nick was approached by Art Today Magazine with some questions about the show. You can read the interview by clicking here.
Nick Smith's Priceless will run at the gallery until May, 26th 2018.
For all enquiries including sale and press please email info@rhodescontemporaryart.com
April 20, 2018