Art 16 is fast becoming one of the main attractions on London's cultural calendar. Now in its third year the huge art fair, which takes place at London's Olympia, kicks off the summer season with a stellar collection of international galleries and world renowned artists.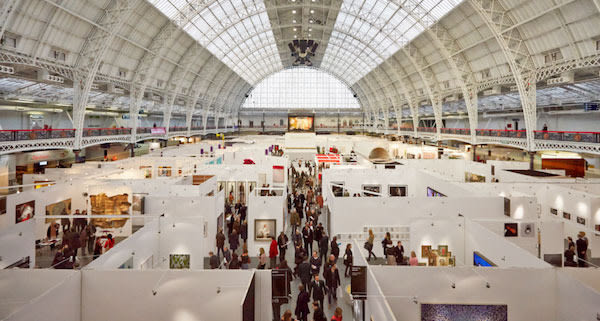 Art 16 presents over 1000 artworks with galleries from every continent taking part. Comprised of a mix of both established names and early career artists, the fair was founded in 2013 by Tim Etchells and Sandy Angus, the original founders of ART HK before it was sold to Art Basel.
We visited Art 16 for the opening preview, here are a selection of our Rhodes Contemporary Art highlights from the fair.

RETNA

Los Angeles based street artist and muralist RETNA's unmistakeable style fuses elements from traditional calligraphy, ancient hieroglyphics and contemporary graffiti. He is widely regarded as one of the most influential urban artists in the world, whose canvases often change hands for six figure sums of money.




On display at Art 16 were arecent series of watercolours on paper from the maverick artist. Executed in a deep ultramarine blue, that is somewhat reminiscent of the hue favoured by Yves Klein, these works on paper feature the artist's signaturebold and decisive brush strokes. The inclusion of handwritten script in white pencil is also evocative of another American artist who favoured graffiti-like marks and symbols, Cy Twombly.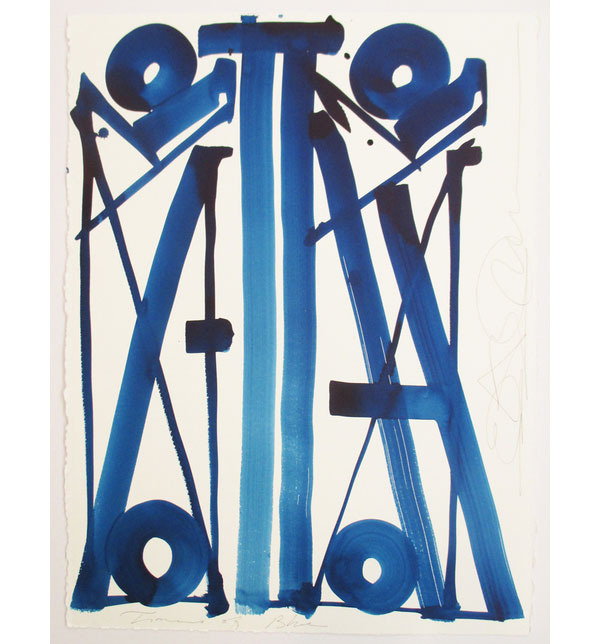 RETNA, whose real name is Marquis Lewis, has African-American, Salvadorian and native Cherokee ancestry. This diverse mix of cultures has manifested itself in his art work and is equally prominent whether created on the streets or in the studio. Although hard to decipher RETNA maintains that the writing is composed in English and Spanish, but really the artwork doesn't accurately belong to any particular language other than the artists own. He explains, "I want my text to feel universal. I want people from different cultures to all find some similarity in it—whether they can read it or not."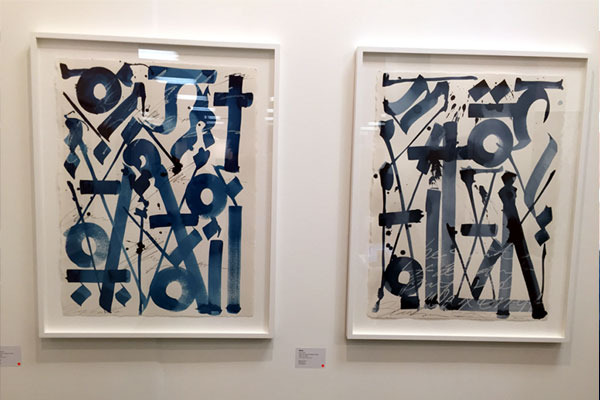 Watch this space for some of these new RETNA works that will be available through our gallery.

Damien Hirst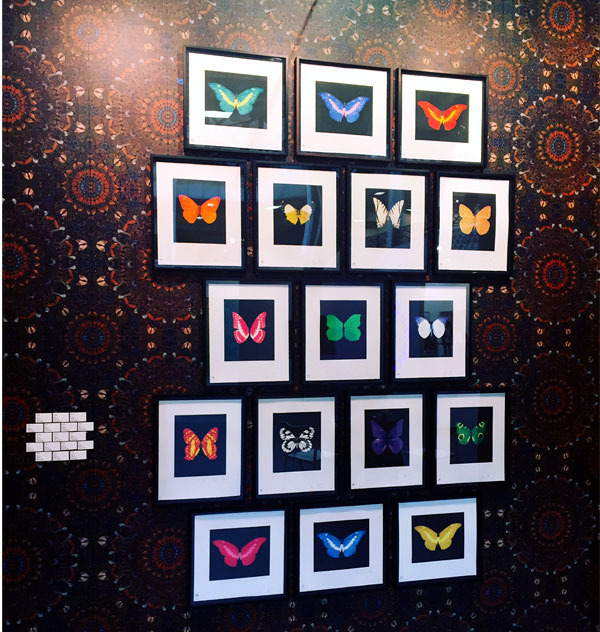 Much talk of Damien Hirst recently has been centred upon the latest exhibition at his Newport Street Gallery, a monumental retrospective from art world colossus and 'King of Kitsch' Jeff Koons. Hirst has also been in the news for reuniting with the gallerist Larry Gagosian and exhibiting new work at Frieze New York.

At Art 16 Hirst has debuted a number of new editions from his publishing company Other Criteria, with a booth that celebrates Lepidopterology (the study of butterflies and insects). On display was an impressive wall of Hirst's colourful butterfly etchings each set on a black background. The walls of the booth have been covered in wallpaper depicting more butterflies that are intricately arranged to form complex geometric patterns.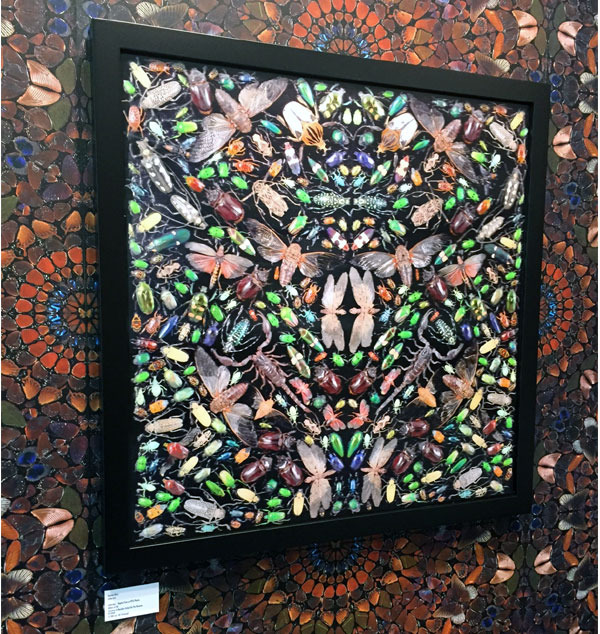 There were also two lenticular works on show that the artist has made using the advanced printing technique to create an illusion of depth. In these works Hirst has again chosen familiar universal triggers in butterflies along with other insects. Hirst describes the pieces as, "beautiful and horrific at the same time, you can't help but be drawn into it, seduced by it, but you want to run away from it."

Invader

Invader creates pixelated mosaics that he fixes to surfaces in urban areas around the world. These "Invasions" have become legendary in the street art community, with people going to great lengths to view the works in situ. Opportunists often attempt to remove the mosaics that are fixed in place with cement, only to irreversibly damage the tiles.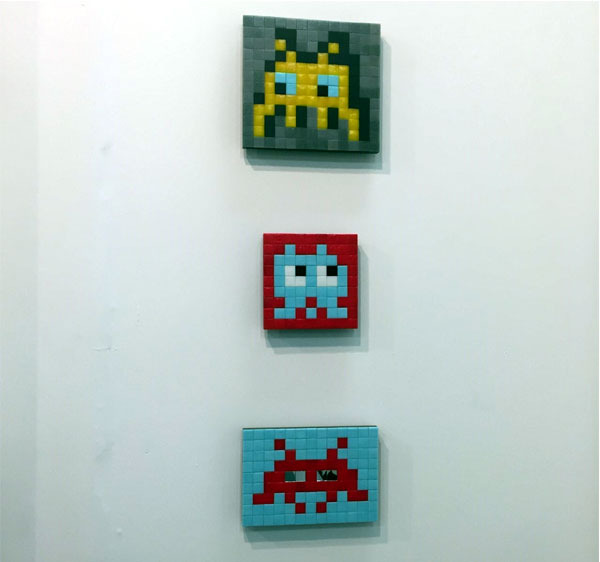 The French artist is incredibly popular throughout the world in both street and fine art scenes. He was heavily featured in Banksy's film, Exit Through The Gift Shop and is fact a cousin of the film's protagonist Mr. Brainwash. Invader also boasts his own app to direct street art fans to his work. It was great to see prestigious original pieces from the artist on display at Art 16 along other contemporary urban artists including Cleon Peterson and Jerkface. Art 16 further shows that London's art scene is positively thriving.

Art 16 runs until 22nd May at London Olympia.

If you are interested in the work of Damien Hirst check out what we have currently available. View all available RETNA work. For more information please contact the gallery on +44 (0) 20 7240 7909 or email us at info@rhodescontemporaryart.com
May 21, 2016