One of the most celebrated and controversial street artists RETNA has recently embarked on painting his largest mural to date in downtown Mexico City.
The gigantic new painting by the LA-based artist has been executed in his signature and distinct script, which borrows elements from traditional calligraphy, Egyptian hieroglyphics and ancient Arabic and Hebrew writing styles. The mural was painted down the side of the Cuauhtemoc building in the Tlatelolco neighbourhood of Mexico's largest city and stands a huge 21 stories in height.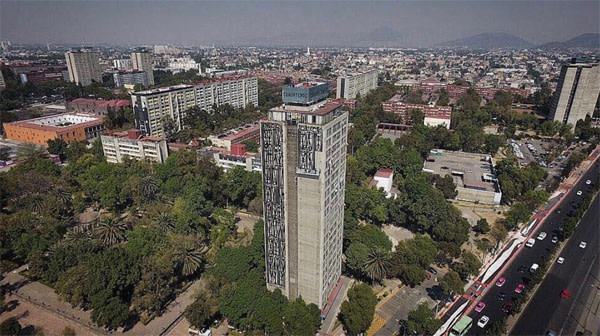 Street Art Heavyweight RETNA Takes His Artwork To The Opera
The artist was invited by the Beauty Project México, who reach out to local and international artists to create public art under the premise that beauty has an impact on society and happiness. Their philosophy sees art as a tool to be used for social transformation. RETNA revealed that the mural contains many commonly used Mexican phrases and symbolic words in Spanish, cleverly disguised in his hard to decipher visual language.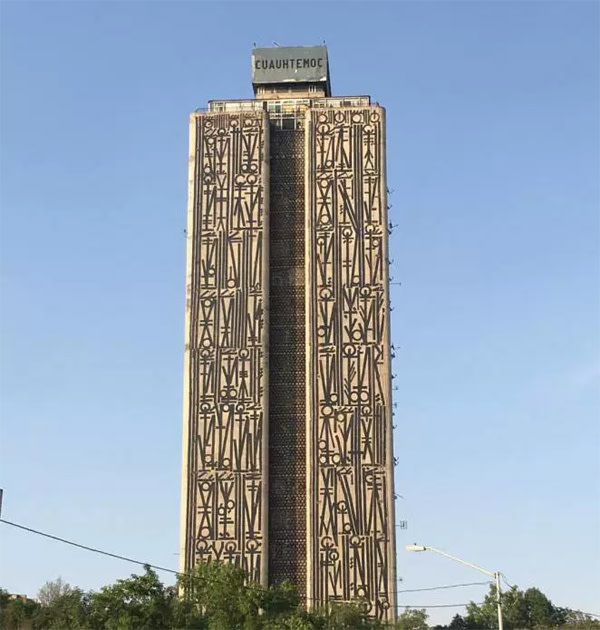 RETNA's mysterious scripture is equally impactful when adorning walls and building, such as the Mexico City behemoth, as when applied to canvas, print, supercars, private planes or even the album cover from Justin Bieber's 'Purpose'.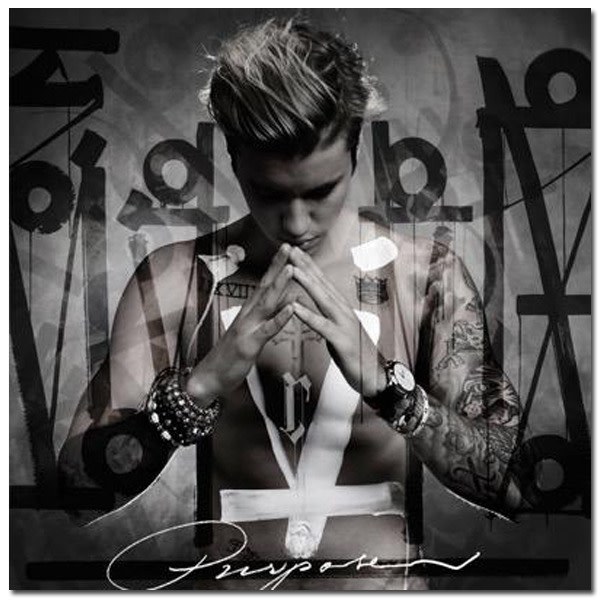 To finish off last year in style RETNA, whose real name is Marquis Lewis, decided to try his hand at a new form of image making, enlisting the help of his muse Jossie Ochoa for a glamourous body painting session.
The video features behind the scenes footage of the model's body being covered with black paint by the visionary artist.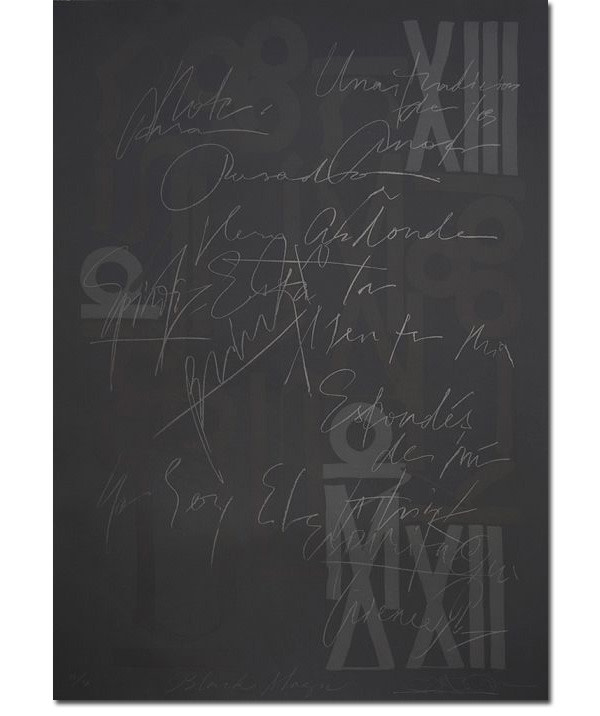 Currently available through the gallery is RETNA's huge and rare signed limited edition 'Black Magic'. The print is a five-layer silkscreen that was made with the help of the late great master printer Richard Duardo. It features different shades of black and grey, creating a deeply alluring effect with RETNA's signature cursive script accenting the overall composition.

If you are interested in investing in the work of RETNA please contact the gallery on +44 (0) 20 7240 7909 or email us at info@rhodescontemporaryart.com.
February 17, 2017