We would like to say a huge thank you to everyone who attended last night's drinks reception for our final gallery event of 2016, the opening of MIX our winter group show.
As usual, it was a pleasure to welcome many of our customers, artists, friends of the gallery and art fans to enjoy the second instalment in our annual group show program.

On arrival visitors to the gallery were immediately greeted with Alex Guofeng Cao's monumental piece 'Warhol vs Mao – After Mapplethorpe', an enormous 1.5m high Chromogenic Print portrait of the father of Pop Art Andy Warhol, made from collaged miniature images of Chinese despot Chairman Mao.


To the right of the impressive digital mosaic are the two latest colour iterations in Zoe Grace's hugely popular 'Sometimes It's a Yes' series of light boxes.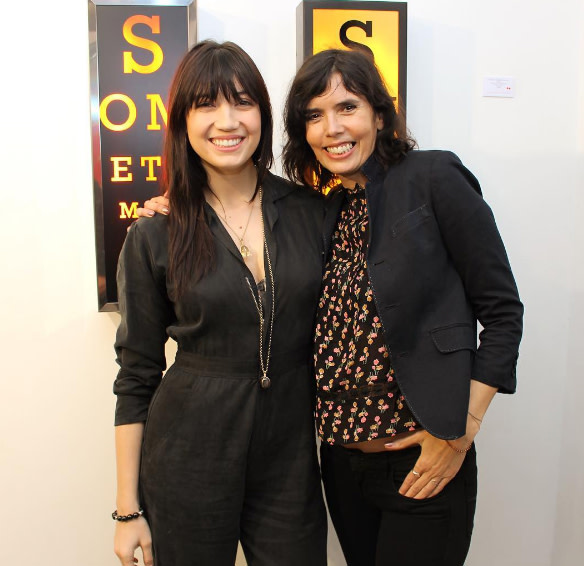 The neon/light artist has chosen some fittingly festive colour combinations in the new uplifting works and was in attendance, pictured above with god-daughter Daisy Lowe.​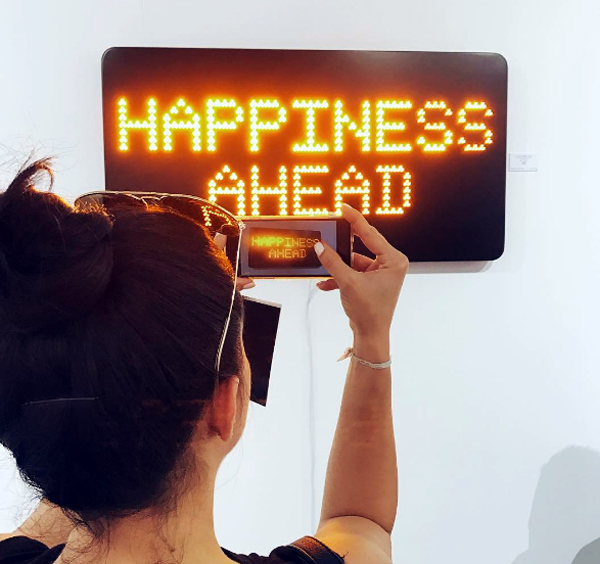 Zoe Grace's largest piece of work to date 'Happiness Ahead', a motorway sign which communicated one of her signature positive affirmations, sold last week at Scope Miami sealing a hugely successful year for the artist.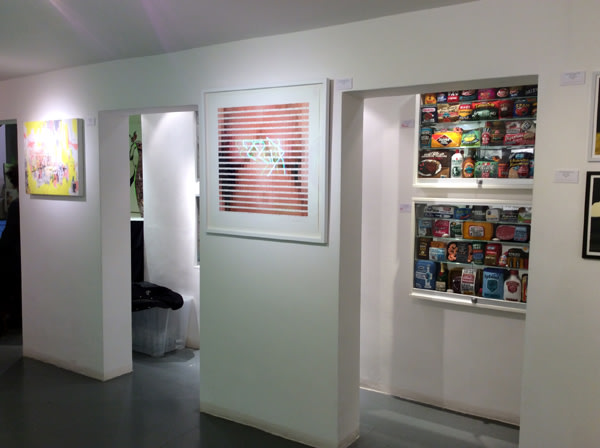 We also have a new canvas, 'Casino de Paris', by street art supremo Shuby, which alludes to the theme of her forthcoming exhibition 'This Is The Spot', that will be our first show of 2017. Shuby has recently been featured by Candid Magazine in the art section talking about her practice and the influence that bygone Soho and adult entertainment has played in her new body of work.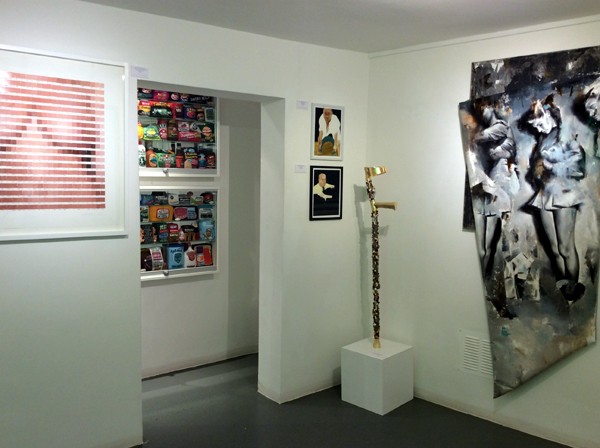 Related: Shuby: 'From Street Art to Solo Gallery Show' in Candid Magazine
Upstairs in the gallery there is another large piece vying for your undivided attention, this time in the form of If 'I Could Climb, I Would Squeeze the Shit Out of You', a huge punchy and expressive painting on wood by St.Ives based artist Samuel Bassett.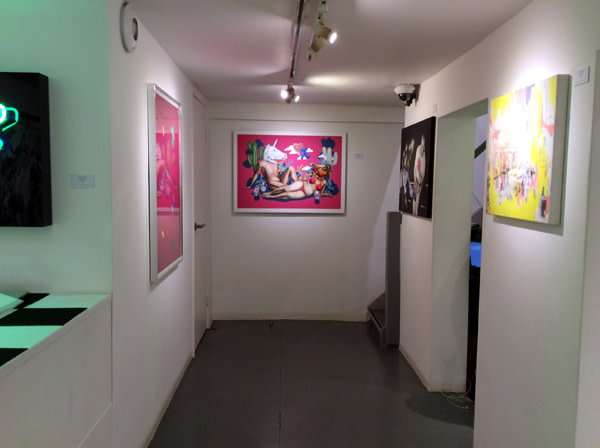 While at the far end of the gallery is Lucy Sparrow's imposing tribute to consumerism, celebrity and preserved meat 'Sometimes I Think Things Look Better Dead'. Sitting proudly atop a plinth is are a pair of intricate pug pots by German ceramist Hinrich Kröger.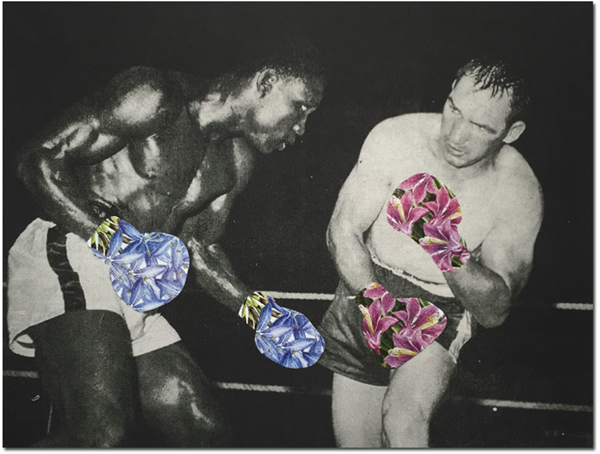 Whilst downstairs we've got more pieces from artists new to the gallery on show including anonymous artist Lead Belly's graphic tribute to pugilism in 'My Boy Isaac', SuJeong Paik's haunting pair of small-scale paintings, an erotic gilded pot by Hinrich Kröger, and Flavia Pitis' deconstructed oil on canvas. Nick Smith carries on the erotic art theme from Kröger in his sensual edition 'Afraid of a Lady' and placed on the stairs are a pair of subversive mixed media assemblage pieces by Carrie Reichardt and Bob Osborne.

​
MIX presents an exciting and unique body of work that must be viewed in person. From established art world figures to early career artists, the show has something for everyone and provides some much-needed visual stimulation and space for critical appreciation during this often hectic and chaotic month of festivities.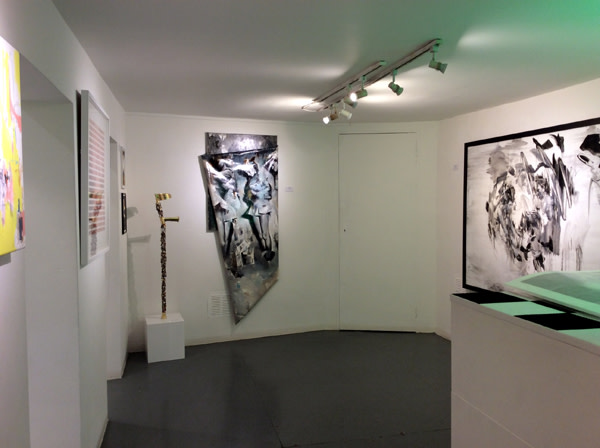 If you couldn't attend the show's opening evening you have until 23rd December when the gallery will close for the Christmas holiday. MIX will continue in 2017 when we reopen in January and run until the 14th. Following that will be our gallery debut exhibition from street artist Shuby, a colourful and uplifting show to invigorate the senses and kick start your new year.
For sales enquiries or for further information on any of the work please contact us on +44 (0) 20 7240 7909 or email at info@rhodescontemporaryart.com.
December 9, 2016