Currently available in the gallery are a trio of acrylic ink works on watercolour paper by the visionary artist RETNA. Although on first inspection the three pieces appear as elegant, geometric forms they are in fact text-based paintings utilizing RETNA's original and unique alphabet.
The deep aquamarine blues add an additional hypnotic element to the complex and captivating forms. The works have tranquility and innate sense of order, but the grittier, contemporary titles further enhance the work, adding frisson to the pictures, firmly setting them in the modern day.


RETNA - 'Shake Them Down Son'
Names like 'Eye Balls On Me' and 'Shake Them Down Son' are straight from the American gangster's lexicon and could easily have been said in an episode of Sopranos.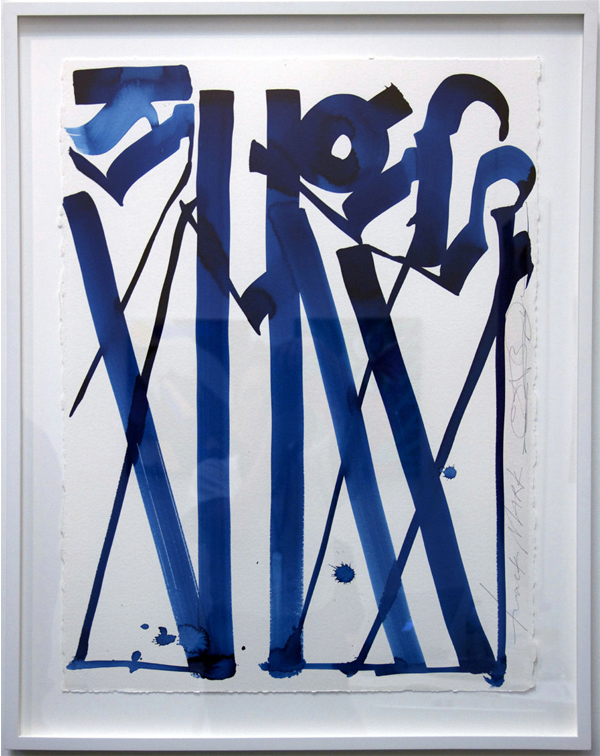 RETNA - Track Mark
While the provocatively titled 'Track Mark' alludes to intravenous drug abuse. These names could be seen as a reference to RETNA's own troubled past and environment, with the artist having used his art as an escape from the downward spiral of gang affiliation and crime in his native LA.

As an artist RETNA is an visual alchemists in the truest sense. He takes fundamental components from a variety of ancient writing cultures, Arabic to Egyptian, Native American and Hebrew, distilling these forms of communication into his own distinctive graphic dialect.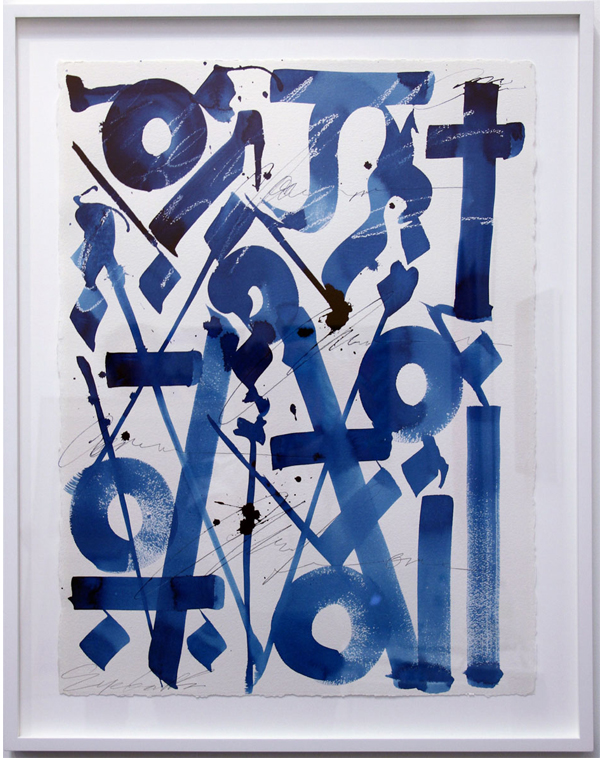 RETNA - Eye Balls On Me
"I write what I'm going through. They become a meditative process for me, so if I'm having a bad day that's probably what I'm writing about. I try to cope with it, make light of it or meditate on it. I'm trying to get to a place where they're more spiritual and Zen based and not so angry and defiant." Marquis Lewis aka RETNA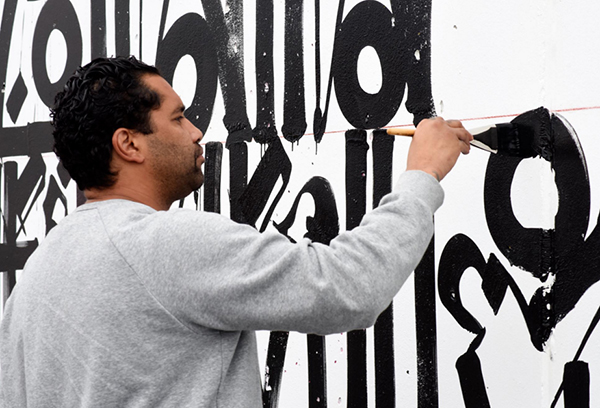 Read our Art News story on RETNA creating the album artwork for Justin Bieber's 'Purpose'

If you are interested in the work of RETNA check out what we have currently available. For more information please contact the gallery on +44 (0) 20 7240 7909 or email us at info@rhodescontemporaryart.com.
July 19, 2016