Michael Craig-Martin, the heavily influential artist and former tutor to several YBA's including Damien Hirst, is currently holding his first solo show in a public gallery in London since 1989.
The exhibition titled 'Transience' is taking place in Hype Park's Serpentine Gallery, bringing together work from 1981 to 2015. The show includes his career defining colourful representations of once omnipresent but now out dated technology including black and white televisions, obsolete games consoles and early portable stereo systems.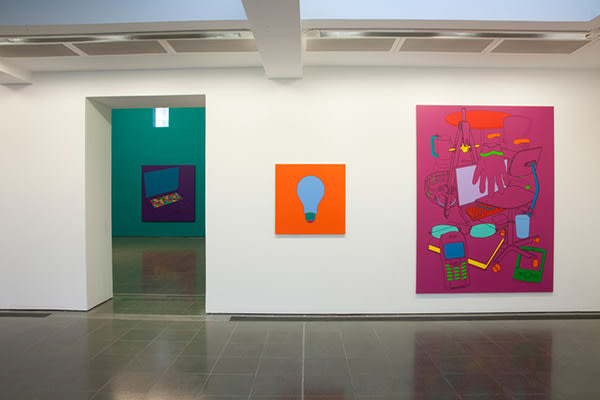 These earlier works are perhaps best viewed alongside Craig-Martin's most recent masterfully pop pieces, allowing the viewer to assess the evolution of these objects; ruminating on the profound impact on our lives technology has played over the past decades.
Craig-Martin also curated this years RA Summer Exhibition injecting his signature vivid use of colour through by having the walls of the Royal academy painted in garish hues of magenta and cobalt blue.


"Craig-Martin's acute observations present an extraordinary picture of recent developments in the production, processes, functions and form of the objects that populate our world. His work reveals a search for the ultimate expression of contemporaneity in a way that we all experience – through the items we use every day." – Julia Peyton-Jones Director of the Serpentine Gallery.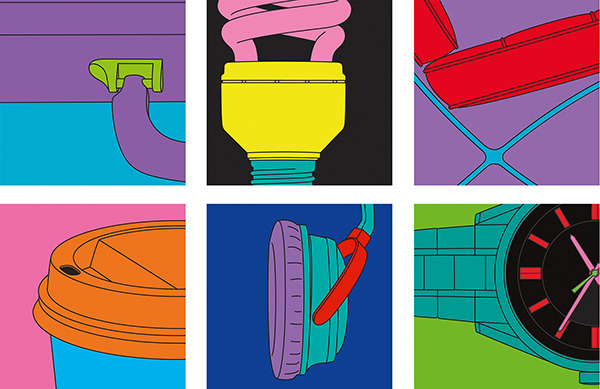 In the gallery we have a very rare set of prints 'Fragments' by Michael Craig-Martin. In the 6-silkscreen prints the artist has continued his exploration of everyday objects through the combination of crisply defined and bright pop colours. Each has been produced this year and is from an edition of just 35, having been individually finished with a protective glaze on Somerset Satin paper.

Michael Craig-Martin 'Transience' runs until Sunday 14th February at London's Serpentine Gallery.
If you are interested in the work of Michael Craig-Martin check out what we have currently available, you can contact the gallery on +44 (0) 20 7240 7909 or email us at info@rhodescontemporaryart.com
December 8, 2015