Michael Craig-Martin has just left his mark on one of the most prestigious of art institutes in the UK The Royal Academy, when he curated its latest, highly esteemed summer group exhibition. The show, which is consistently one of the most visited museum events of the year, saw some 1200 works on display from established names including Tracey Emin and Grayson Perry, to emerging talent and Sunday painters.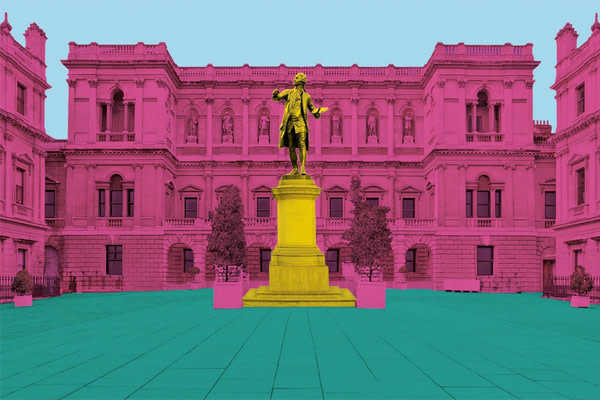 Craig-Martin is widely known throughout the art world for being a pioneer in the field of conceptual art as well as playing a key role in nurturing home grown talent such as Damien Hirst, Gary Hume and Sarah Lucas, through his role as tutor at Goldsmiths College in the 1980s. Craig-Martin is often cited as being integral to the YBA (Young British Artists) movement that took the world by storm in the 90s.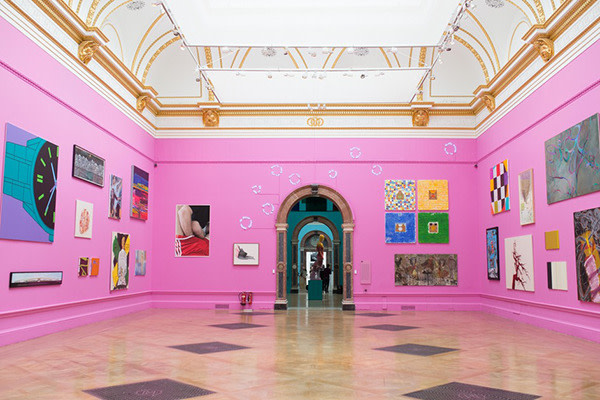 In regards to his own practice his breakthrough piece was the influential yet divisive work 'An Oak Tree', in which the artist placed a glass of water on a glass shelf with an accompanying 662-word piece of text explaining how, through art, he had transformed the object into an oak tree. An industrious artist with a prolific output Craig-Martin is now in his mid 70s but in a similar vein to his contemporaries Peter Blake and David Hockney he has shown little sign of slowing down with age. Craig-Martin's work is always alive and bursting with vivid colour, this preference being evident in the shade of magenta he chose for the walls of the RA Summer Show.
In his latest print series 'Fragments' Craig-Martin has continued his exploration of everyday objects through crisply defined compositions combined with bright pop colours. Via his interrogation of the familiar and banal, Craig-Martin allows the viewer to reassess these objects and see them in a completely different light. The silkscreen editions are an exercise in graceful simplicity and ring true to the often-used phrase, "less is more". Craig-Martin on his objects series, "I thought the objects we value least because they were ubiquitous were actually the most extraordinary".
Produced this year, each silkscreen is from an edition of just 35 and have been individually finished with a protective glaze on Somerset Satin paper. After seeing these you won't look at a coffee cup or light bulb in the same way again…
If you are interested in the work of Michael Craig-Martin check out what we have currently available, you can contact the gallery on +44 (0) 20 7240 7909 or email us at info@rhodescontemporaryart.com
August 10, 2015