We are midway through 'MIX', our storming summer show. Part of our biannual group show programme, the exhibition is brimming with original works from our roster of contemporary and street artists. With originals flying out the door we've been hanging brand new work this week to keep up with demand. Here are a few highlights from the show...

We are delighted with 'Circus Collage' by the Godfather of British Pop Art Sir Peter Blake. This fantastic set of three 3D collages features an eclectic line up of characters sourced from the Blake's extensive collection of ephemera. The work perfectly combines Blake's love of the circus with his characteristic collaged crowds. It's inspired by Lothar Meggendorfer's International Circus - a pop-up book first published in 1887.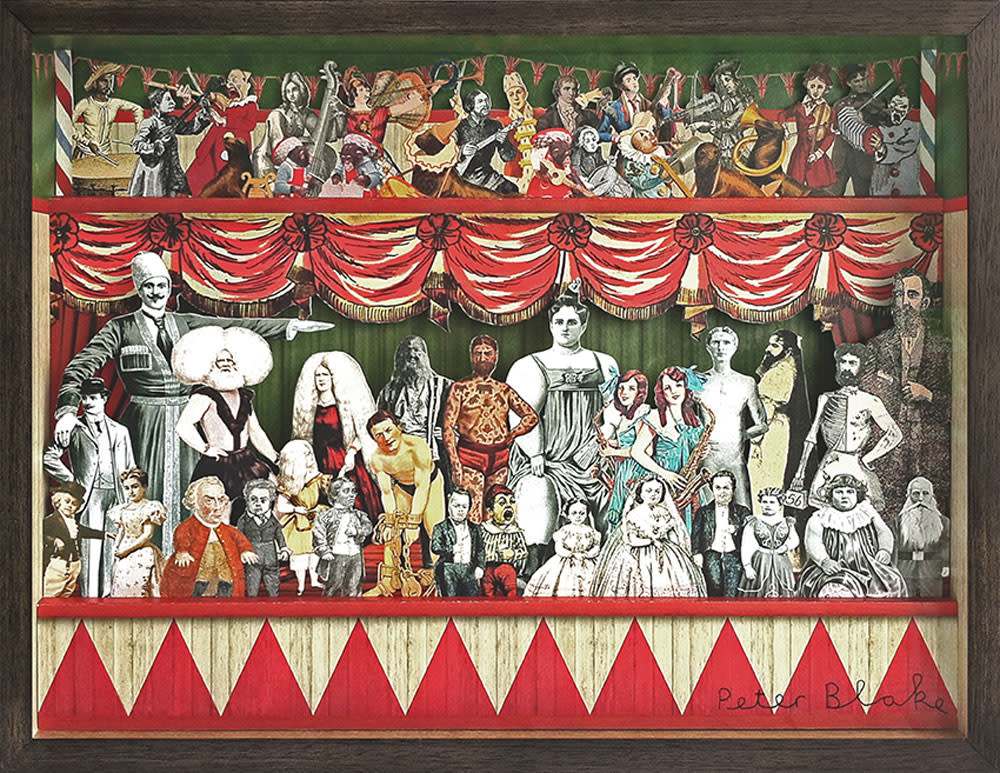 From collage to chrome, Russell Marshall brings a touch of reflective brilliance to the MIX. 'Magnificent Seven' is a gleaming, aluminium, etched original. The piece has been created using a fascinating chemical process, whereby Marshall's silkscreened image appears matt on the lustrous polished aluminium surface. The title and appropriated cowboy composition are from the cult, 1960, American western film 'The Magnificent Seven'.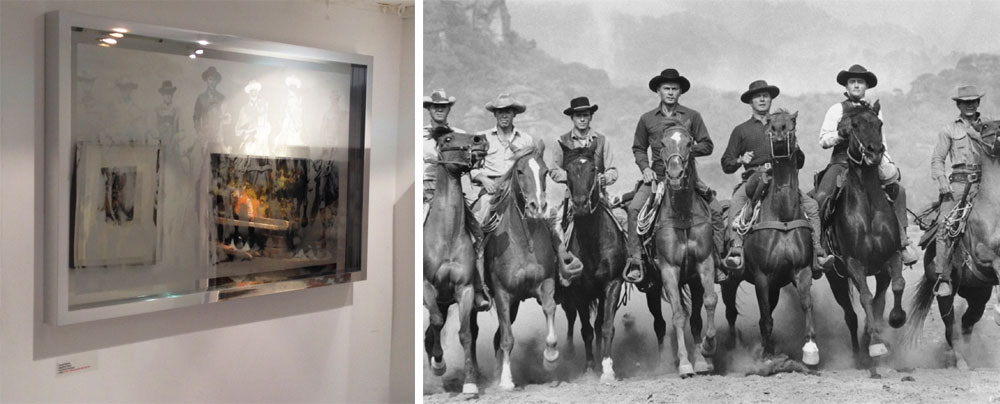 Following his sell out solo show, Tom French has returned to the gallery with an exceptional oil on linen original. Currently hanging on our lower ground floor, 'Factorem (Nr2)' is a monochrome optical illusion by the contemporary painter. At least two figures and a face simultaneously appear in the dynamic painting. "For some of my paintings, particularly the more figurative works with stronger elements of narrative, the timeless quality of the monochromatic palette suits and adds a cinematic feel, creating the feeling that the scene is a small part of a whole story," explains French.
A pair of incredible multi-layered portraits arrived from street art duo Static last week. 'Kiwidinok No. 2' was quickly snapped up but 'Kiwidinok No. 1' is still available and captivating clients on our ground floor. This majestic piece is a spray paint and screen print on layered glass and aluminium with 1,400 real feathers! The vibrant colours and gold details look marvellous next to 'Amazement/ Amusement', a silkscreen and spray paint limited edition by internationally renowned British street artist Ben Eine.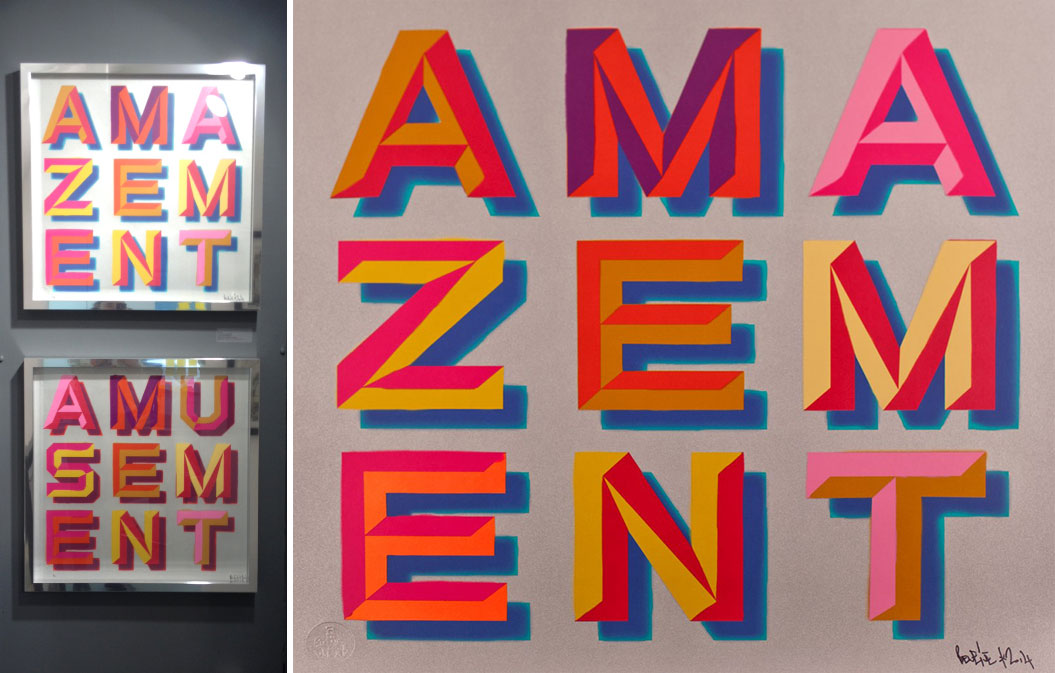 The MIX collection is constantly evolving with new work by Gemma Compton due in and a Ben Eine original canvas on its way to the gallery. Don't miss our best ever summer show. If you're disappointed that originals by the likes of Miss Bugs, Dave White and David Walker have already been snapped up do get in touch with us to discuss commissioning work by our talented artists.
'Mix: Summer Show' is open to the public until the 13th Sep – expect to see everything from classic oil on canvas through to neon/light sculpture and even latex!
If you are interested in any of the works shown or would like to know more about the exhibition and what else is currently on display in the gallery please call us on +44 (0)20 7240 7909 or to request the exhibition sales catalogue email us at info@rhodescontemporaryart.com
August 15, 2014